The kitchen is often the central hub of the family home. It's a place where you cook meals, eat together as a family, and sometimes even entertain guests. Kitchen design can be tricky because it's a multipurpose space, and practicality is a priority. If you don't design your kitchen in a practical way, you won't get as much use out of it as you would like, and it will be frustrating to cook and eat in there. Many people get it wrong when they're designing the kitchen and end up stuck with a space that isn't practical to use.
Three Ways to Ensure Practical Kitchen Design Choices
If you're planning a kitchen remodel soon, here are a few tips to make sure it's practical.
1 – The Work Triangle
The work triangle is at the heart of all kitchen design, and although you don't have to stick to the rule religiously, you should always keep it in mind when planning the layout of your kitchen. The 3 corners of the triangle are the refrigerator, the stove, and the sink. If they are not situated within easy reach of one another, without any obstacles in the way, cooking will be difficult. For example, if the refrigerator is on the other side of the kitchen to the stove with an island in the way, you'll constantly be running around the side of the kitchen to get ingredients, meaning that you have to leave your cooking unattended.
And If your kitchen is an odd shape, it can be tough to work out how to implement the kitchen triangle, which is why you need professional help. You need to find the best kitchen remodeling company in the area and consult them on the design rather than do it yourself. It's harder than you think to plan the layout of a kitchen, and if you do it without expert advice, you're likely to make simple mistakes.
2 – Prioritize Storage
When you're picking appliances and considering things like an island in the center of the kitchen, you must prioritize storage. If you fill the kitchen with large appliances and don't leave yourself enough room for ample storage, you're going to struggle. There's always more kitchen equipment than you think, and if you don't have anywhere to put it all, the kitchen will soon become cluttered. Sometimes, it's best to sacrifice appliances in favor of storage, and if you've got a small kitchen, you'll need to come up with some creative ideas for adding more storage.
3 – Good Lighting
Lighting isn't something that people really think about when they're designing a kitchen, but it's important. If you can't see what you're doing properly, it's a bit of a pain to cook in the kitchen. The spaces underneath cabinets can be fairly dark, so some strip lighting is always a good idea. You should also try to add a few different lighting options to alter the atmosphere for different occasions.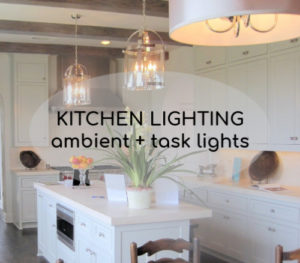 As long as you keep these things in mind, you should create a practical kitchen design.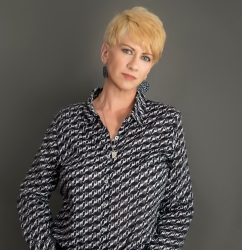 Latest posts by Deborah T
(see all)