Hardwood has always been a favorite flooring material. Its beauty and durability call to a lot of homeowners. It also gives any room a certain warmth and panache. However, hardwood flooring is not immune to fickle design trends. Knowing what patterns are on the rise is something that can help homeowners and designers when it comes to choosing the right flooring.
RELATED POST: How To Retain The Shine Of Your Hardwood Floors Forever
If you're in the market for wood flooring, consider the following hardwood flooring trends that will dominate 2018:
Say Goodbye to Grey
Strong design trends last around five years and grey hardwood floors have been accessible for about four years now. There are signs that interest in this pattern is waning. But while grey colored hardwoods might be becoming passé, the trend has evolved somewhat. Now homeowners are looking for something beige or brown, but with a hint of grey. In short, the color "greige" is on designers' radars.
Welcome Back Naturally Finished Hardwoods
More discerning homeowners are opting for traditional hardwoods without the effects and stains that dominated previous years. The renewed interest in natural woods appears to stem from people's desire to look ahead. Most people do not want to deal with the hassle of changing floors or renovating once the trend of grey or light-colored floors comes to an end.
Matte and satin finishes are the clear favorites and will continue to be popular in 2018. It's also clear why people prefer them, as these flatter finishes are easier to clean and look good for an extended number of years.
Interest in Dark and Cool Tones is Growing
Interest in darker stained wood and cool tones have been growing for the past five years. People who prefer this growing trend appear to fall into two categories – those who prefer style over substance and those looking for low maintenance materials.
Homeowners opting for dark stains tend to choose an even mix of ebony and dark walnut or ebony and Jacobean colors. Duraseal has also introduced a new dye called True Black, and it's the company's darkest stain. It's a good choice for homes that have an amalgamation of different wood types since the color covers the different wood grains.
Oak is Here to Stay
Oak remains a favorite among designers and homemakers. Red oak is the wood of choice for the sanding and finishing market. Meanwhile, a resurgence in demand for white oak is expected, particularly with graded and prefinished wood floorings.
Woods like birch, hickory and maple are still prevalent. Birch and maple are always asked for by those who want a clean and contemporary look in their homes while hickory will remain the go-to wood for those who prefer distressed style floors or are going for a rustic look. Meanwhile, exotic woods like bamboo and Brazilian Cherry are expected to fall out
of favor in the coming years.
Longer is Better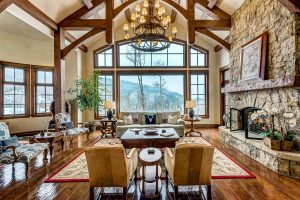 Mixed-width floors are being used more, but the trend to broader plank floorings is expected to be seen in 2018. While wide planks have been gaining popularity in the past years, now homeowners are seeing the beauty of using planks that are wider and longer. Wider hardwood planks give the illusion of a larger space. They make homes with contemporary designs look more modern and posh while senior residences look more rustic and homey.
Clean and Simpler Layouts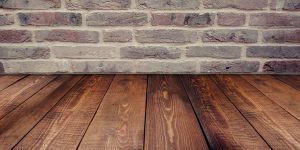 Homeowners and designers are leaning towards more straightforward layouts now. It seems that borders, chevron, and herringbone patterns are now losing favor. Instead, single width planks oriented in a straight design is fast becoming the norm as people desire for a cleaner and simpler look with fewer distractions.
This look also goes well with the emerging Shaker style trend in kitchen cabinets. Plus, the clean lines of a vertical layout allow homeowners to play with area rugs and throw pillows in various colors and patterns.
Solid Hardwood Flooring That Lasts Centuries
The rising trend in floor preference indicates that people are choosing the permanence of solid hardwoods over fickle and cheap options like bamboo or engineered wood. Solid oak can last for centuries. Not only is this a good option for long-term flooring, but it also adds value to the home.
With hardwood, homeowners are also given a choice of sand, refinish and change the wood stain or color depending on the existing trend. This is something that engineered hardwood floors can't provide. In most cases, this type of flooring can't be sanded or refinished. They also don't hold up well to water damage or scratches.
You will never go wrong with hardwood flooring including the ones offered by Border Hardwood, the premiere oak beam supplier. This company has been in the industry for a long time, providing high-quality floorings made with durable materials for your construction needs.
Guest Post Bio: Border Hardwood is the expert in the supply of European Oak. Every member of the team experiences an intensive training program so they are able to advise/ help customers on supply. They are able to supply all requirements for hardwood. Importing up to 500 m3 per week of temperate hardwoods and distributing all over the world. The demand for export has allowed them to become UK European Oak export leaders. Visit http://www.borderhardwood.com/ to learn more!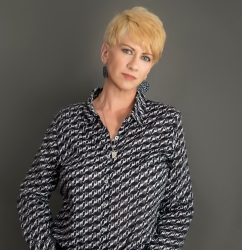 Latest posts by Deborah T
(see all)