Drunken Pumpkin Coffee (pronounce it drunkin punkin) kicks up your holiday gift wrapping. Brew a cup of this hot coffee cocktail before you gift wrap, and you'll be singing fa-la-la-la-la-la and enjoying your last-minute holiday preparations.
A few weeks ago, I shared my Irish American Coffee Cocktail, and it went crazy on social media. Because you received it so well, I decided to also share this little gem.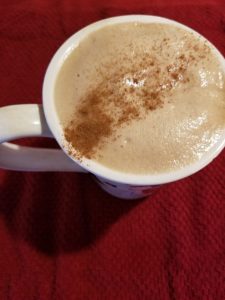 I'm not a big "booze" drinker. I'm a wine girl. But there is something about hot coffee with a liquor that I love. I guess because the coffee's strength cancels out the taste of the liquor.
Easy to make, this cocktail transitions from fall to winter smoothly and tastefully!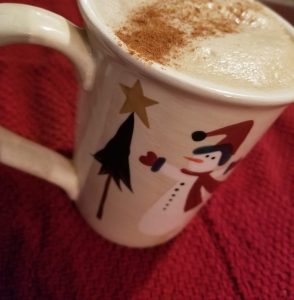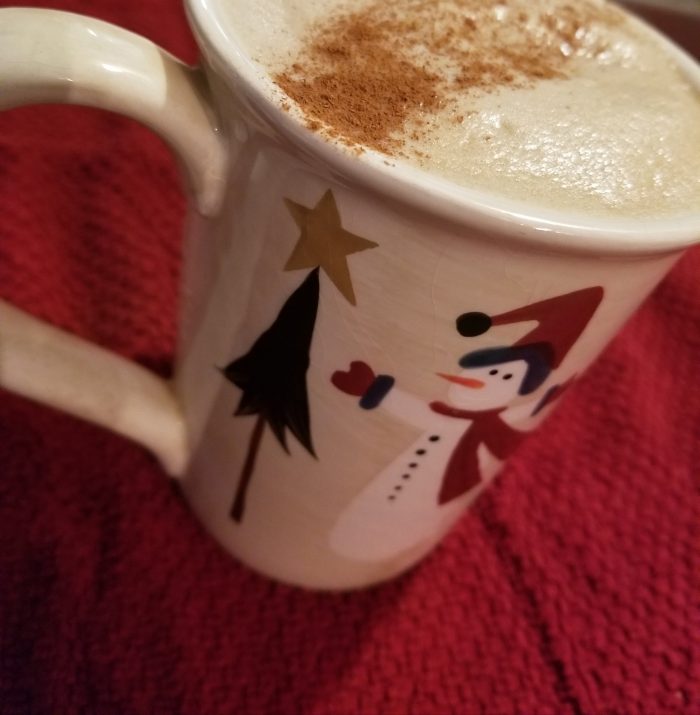 Drunken Pumpkin Hot Coffee Cocktail
Every pumpkin spice lover should give this recipe a try!
Ingredients:
6 oz hot pumpkin spice coffee, brewed to a medium boldness
1 1/4 oz Kahlua (divided: 3/4 oz and 1/2 oz.)
1/8 cup vanilla almond milk
1/4 tsp ground pumpkin pie spice
1/4 tsp cinnamon
Directions:
Place 1/4 tsp of cinnamon and 3/4 oz of Kahlua into the bottom of a large coffee mug. No dainty teacups, here!
Pour 6 oz. of freshly brewed, hot coffee over the cinnamon and Kahlua, stir well.
Place the vanilla almond milk into a large mug or bowl for frothing. Add the 1/2 of remaining Kahlua. If you noticed in my photos the froth is golden in color, that's the addition of Kahlua to the milk. Create a nice froth. Pour it over the coffee.
Dust with the pumpkin pie spice.
Note: you can use regular milk if you like. I really prefer the vanilla, slightly nutty flavor that the almond milk adds to the coffee. That is entirely up to you. While you can't build as "big" a froth with almond milk as with regular milk, the flavor is superior.
If you don't have a frother, recommend you invest in a manual frother. It will give you the fluffy results when you only need an occasional frothing.
I enjoy sipping this along with a batch of freshly baked cookies like my Scottish Shortbread Cookies.
Give the Drunken Pumpkin a try. I'd love to hear how it works out for you. If you love all things pumpkin spice, you will definitely fall in love with this java recipe. It's a great way to treat yourself when you finish all that holiday shopping! But, don't drive off to shop after drinking these cocktails.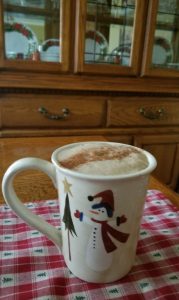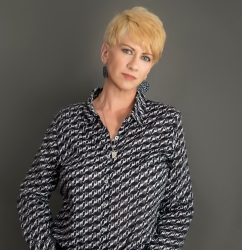 Latest posts by Deborah T
(see all)