We like to stay abreast of living room design trends, so we collected expert opinions to give you some tips on how to freshen up the room central to your home. Feel free to choose one or more texture and color trends you like – we guarantee no one will have a living room design this winter quite like yours!
This winter's living room design trends can be summarized in a few words – natural, patterned textures, and playful colors. Anyone with a creative streak would be delighted by these tendencies. Where shapes are concerned, stripes, spots, geometrical, and blocks are all the rage. Lois Vincent of House of Fraser suggests combining all of these. According to him, the leading principle is "clashing", not "matching." There is only one rule to obey – keep it modern!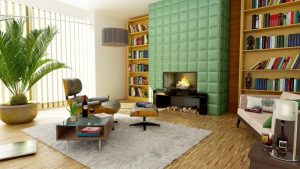 Natural-Looking Furniture
By combining different elements, one is able to create a simple, yet astounding look by giving natural-looking furniture focus. According to the head of Habitat design Kate Butler, we will see a renewed emphasis on wood grain and stripped timbers and a return to simple, natural patinas this winter. Ideally, you'd combine these with chairs in a soft tone, gently patterned crockery, and a neutral-textured rug to create a sense of serenity.
If you want to cut down on the paint and time, there's a nifty trick that could prove really helpful. It's called half and half painting, offers the advantage of rich color without being overwhelming, and involves splashes of black. The absence of color can make a bold statement when used on furniture, accessories, or patterns. For the best visual effect, pair black with soft pink, rich violet, or emerald green.
Keep in mind too much black may evoke a sense of melancholy in the room.
Giant Flowers
If black isn't exactly your cup of tea, don't worry – there's something for all tastes this winter. For instance, you might appreciate the floral print trend. You've definitely seen huge blousy designs on bedding or cushions. If you go for this, your bubbly interior will fascinate your guests – just make sure to keep the rest of the look simple so the flowers don't become wallflowers (pun intended).
Gold in Living Room Design
Women with a sharp sense of style and drama will appreciate the fact that gold is here to stay as far as interior design goes. As an alternative to florals, make the gold carpet the centerpiece of your living room.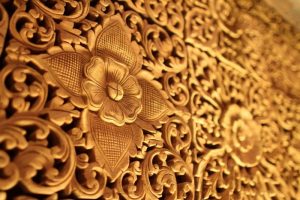 Dusty Rose
Dusty rose furniture will work really well with a gold or even a black-patterned carpet. This gentle pastel color is easy on the eyes and just as easy to apply. Karen Thomas of Home at Marks & Spencer accounts for this trend in the following way: "These tones add warmth and color and will work especially well alongside metallic, contemporary grays and the new wave of darker neutrals." You could add layer textures and florals for a more understated look or vibrant pink upholstery for a more defiant one.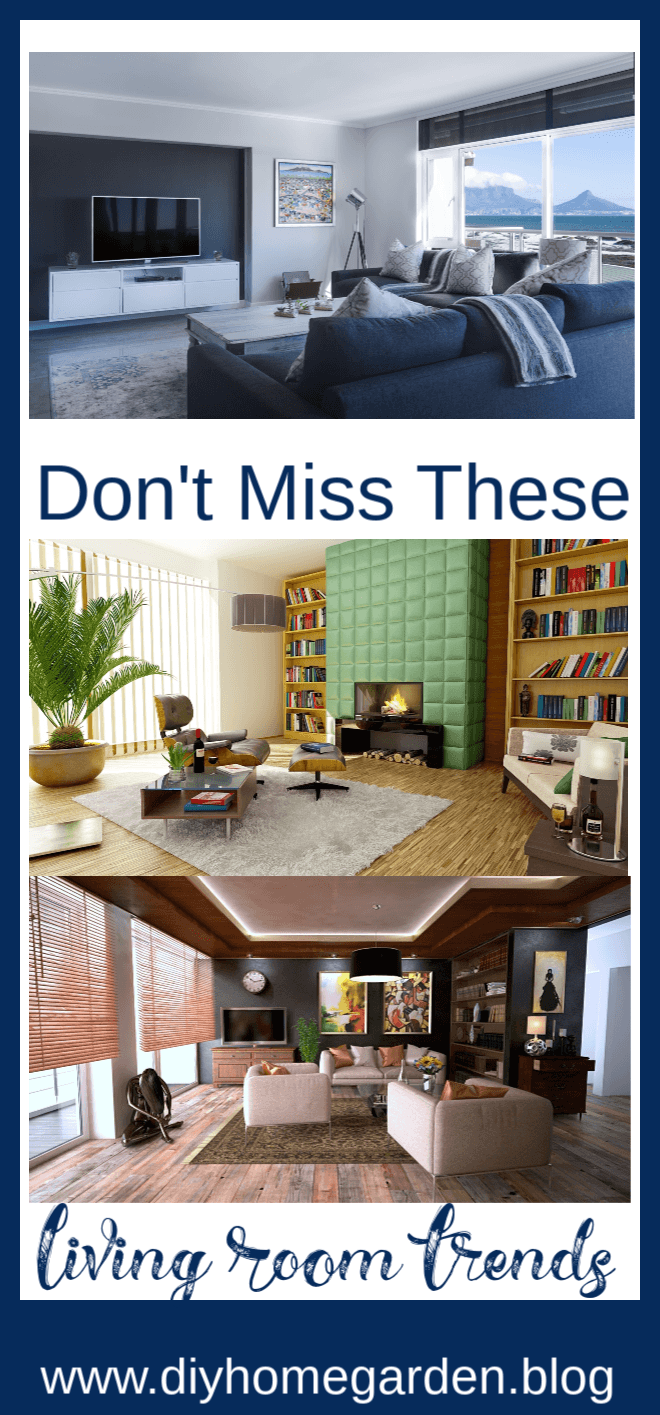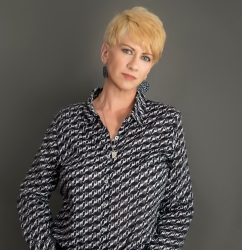 Latest posts by Deborah T
(see all)