Have you considered downsizing to a smaller space?
Moving from your old place to a new one is always bittersweet. But despite all the emotional and sentimental attachments, you have with your old home, downsizing to a smaller space is not always a bad thing. It doesn't matter as much why you're downsizing. Many make this move to have less housework, fewer maintenance tasks, or just for a fresh change of scenery.
Downsizing from a house to a condominium unit might give out a different impression to some people. However, in reality, it is a practical move that allows you to enjoy other things in life. Below are some realizations of downsizing worth noting.
Bid goodbye to your old place and welcome the new one
Finally looking into that condo for sale in Capitol Commons (and eventually buying it) is an excellent start to this new chapter in your life. However, the transition is not always as smooth as changing your mailing address.
There will always be emotional attachments to your old place, and there is no better way to deal with it than through accepting it. Bidding goodbye to your house by selling it, renting it out, or auctioning it, can help you accept and enjoy the reality of having a new home.
Reduced financial responsibility
Maintaining a huge house with several rooms when it is just you and your spouse left after your children left the nest is not really the most practical thing. Power bills, maintenance fees, and other expenses will always be there even though the people living in it are not as plenty.
Moving to a condo unit will help downsize such expenses and help you allocate the money that you save into other things you can enjoy, such as traveling, shopping, or eating out in different places regularly.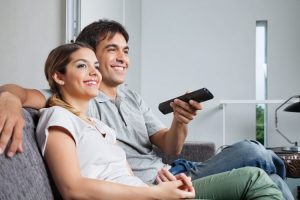 More amenities to use and enjoy
Swimming at the wee hours of the night to help you sleep? Why not? This can be a reality when you live in a condominium. Also, you can skip bid goodbye to expensive gym membership fees. That's because you can enjoy unlimited use of gym equipment in your own condo unit.
The bottom line is that living in a condo or an apartment allows you to enjoy various types of amenities that you originally do not have in your home. Explore all conveniences thoroughly before you purchase. These vary from building to building.
Increased safety and security
Having CCTV in the hallway and shared spaces, guards on duty 24/7, as well as having a secured perimeter where guests are required to log-in their names and information is next-level security that you can enjoy when you live in a condo unit.
RELATED CONTENT: How to Make Your Move Stress Free
The bottom line on moving to a smaller space
Say goodbye to lazy days wherein shopping for your weekly food and supplies is a chore. Or, bid adieu even to the nightmare when you postpone errands because you do not stuck in a traffic jam. A lot of condo units in urban centers allow the convenience of having various establishments within their reach.
You might have lesser space as compared to your two-story home, and you will undoubtedly have to create new memories and enjoy life's celebrations in your new place. But the convenience, service, and experience that you will have when you move into a condo unit is definitely something worth trying and embracing. You will grow to love your new, smaller space!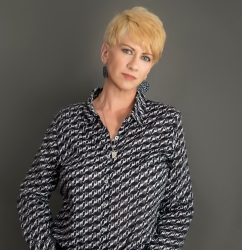 Latest posts by Deborah T
(see all)