Today we're celebrating a milestone for the DIY Home & Garden team. This post will be fairly short, but I want to thank all of you.
Our Facebook Milestone
DIY Home & Garden now has 7,129 Facebook followers! I hit this milestone last week, but I was bogged down with some things. However, I still want to take time to show my gratitude to our followers and supporters.
I want to give my thanks to all of you who have followed, liked, and shared our posts with your own friends and family.
That is the greatest compliment that you can give us. We work hard to constantly think of new content ideas, write, photograph, and publish. So knowing that our work is shared is a great compliment!
Also, I looked at a metric that shows us from which nations our traffic comes. I was astounded to see that we received visitors from 105 nations, from Albania to Zimbabwe! While our main traffic is still from the USA and Canada, I was delighted to see the reach of my little blog from rural North Carolina.
Additionally, our Pinterest page has exploded along with our Facebook group. It's humbling to see that people from all around the world love the ideas we've shared. Likewise, our projects often take shape as a result of inspo we find on that forum.
The DIY Home & Garden Team
Finally, many thanks to my regular contributor Peculiar Erhisowode. She picked up the slack and delivered content reliably countless times when I was too busy with my full-time job, fighting the flu, or just lacked inspiration. Peculiar's only an instant message away whenever I need her! She, along with newer contributors Caroline and Maureen, are a big part of the quick growth of DIY Home & Garden.
If you haven't yet liked our Facebook page, please take a moment to do so! It's a great way to make sure that you don't miss any of our posts or contests.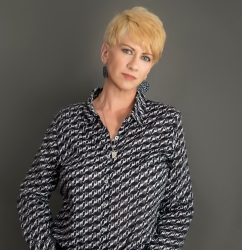 Latest posts by Deborah T
(see all)