Downsizing isn't just for the older generation. In fact, many young people and families are considering downsizing to a smaller home, and not just for financial reasons. There are also several health benefits to downsizing. Living more minimally can help to reduce stress and ease worry about the future. You will also, of course, free up some cash to spend on other things. If you're wondering whether you've got more space than you actually need, here are seven reasons why you should consider downsizing.
7 Reasons to Consider Downsizing
That's right–this move is not just for Boomers anymore.
1 – You can minimize costs
There are various money-smart reasons to downsize. By selling up and moving to a smaller property, you can lower your mortgage payments and take a bigger step towards paying off your debt. If you're renting, downsizing will also lower costs. A smaller home is cheaper to run, so your utility bills will be reduced as well. If saving money is your main goal, speak to an independent financial advisor. They will be able to give you professional insights and suggest the best solution for your individual situation.
2 – Save money for your future
Downsizing allows you to put more money into those retirement accounts. Even if it seems like a long way off, it's never too soon to start planning for your retirement. Think about the kind of lifestyle you'll want when you're older and start saving now.
Reducing your rent or mortgage will also allow you to spend more money on the things you enjoy. This may include hobbies or traveling. You can put aside a little vacation fund instead of struggling with a giant mortgage or extortionate rent.
3 – It's an opportunity for decluttering
Moving home is always a great opportunity for mindful decluttering. Ridding your life of unwanted clutter is an effective stress-relieving activity. You can also donate items to charity. Living a more minimalist lifestyle is much easier once you get used to it. If you are worried about space and getting rid of your stuff, you could hire packing and moving companies to take larger items to a storage unit.
4 – Enjoy fewer maintenance responsibilities
Smaller homes are much easier to clean and maintain. You'll be able to clean the entire place quickly and get back to enjoying your free time. There's also a lesser chance you'll have to pay for expensive repairs and maintenance. This, of course, depends on the condition of the property you move to. In theory, however, the smaller the home, the lower maintenance it will be.
5 – Reduce stress
Downsizing to a smaller property will help you reduce stress and even get a better night's sleep. Having a huge mortgage hanging over you will only increase your money worries. Sometimes it's not worth spending years worrying about debt. Downsizing will give you more freedom and allow you to relax. Living a more minimalist lifestyle is also a way to reduce stress. It will teach you to keep your home tidier and organized, and you won't have to stress yourself out rummaging through clutter every day.
6 – More eco-friendly
Downsizing is one of the ways to live an eco-conscious lifestyle. A smaller home will use less energy and create less waste. With a modest space, you'll also naturally adapt to a more minimalist lifestyle which is better for the environment overall. You'll lower the impact of manufacturing emissions because you'll likely be buying less.
You can even reduce your grocery shopping and opt for reusable containers rather than filling your small home with unnecessary packets of food, for example.
7 – Increase your options
By moving to a smaller home, you'll increase your options. If you're paying less rent or mortgage, you could consider moving further into the city. This way you'll be closer to amenities such as public transport, sports centers, restaurants and more. You could even downsize to a property in the country, where the cost of living is lower. With more money to play with, you can look for a new home according to your other priorities.
The Takeaway: You Might Enjoy the Many Benefits of Downsizing
While there are many benefits to downsizing, it isn't for everyone. If you're thinking about moving home, make a list of your priorities. Plan the amount of space you really need. There are other ways you can cut costs, such as relocating to a cheaper area. Do your research and check out house prices in different locations. The more time you spend considering all the factors, the easier it will be to make an informed decision.
Downsizing may help alleviate your money concerns, but you'll also have to prioritize space and your other requirements.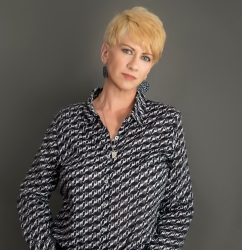 Latest posts by Deborah T
(see all)