Having a gorgeous garden is one thing, but what use is it if you don't really make use of it all that often? Here, we're going to look beyond the skin-deep and look at how you can create a garden that can be a practical part of the home. Of course, not every garden needs to be practical, so don't worry if this doesn't apply to you.
Create A Garden That Will Become a Second Living Zone
1 – Make it a dining spot for you and the family
Do you live in a nice area where you wish you could take advantage of the good weather more often? Then create a garden to accommodate that need.
Aside from socializing in the garden, with the right dining, you can make a space comfortable and clean enough to eat in, as well. With the right acoustic walls, you can add some real privacy to the garden, as well, so that you don't need to worry about your conversations being heard by the outside world. You might not be able to make use of it quite as much in the cooler parts of the year, but the curb appeal of a nice outdoor dining spot lasts all year round at the very least.
2 – Make it a place to socialize
If you have a lot of space that you don't know how to make use of, then you can create a patio scene that is the perfect place for you and your friends to spend time outdoors. Choose the right patio furniture to add the right mixture of comfort and practicality. Make sure you choose furniture that's able to stand up to the elements of the outdoors but isn't so hardy that you can't get comfortable with it. Another benefit of adding decking or a patio means that there's also less greenery to maintain throughout the year, too.
3 – Make it a more comfortable place to be
Once you've found a good use for your garden, you want to make sure you can actually bear to spend time in it as well. Even on nicer days, the chill of a spring night can make you all too eager to get inside. However, outdoor heating products are becoming far more affordable, meaning you can better control your environment and keep it comfy. Be sure to invest in outdoor lighting, not just for the atmosphere but for safety's sake as well. You don't need any guests taking a spill off the edge of the patio.
4 – Make a home away from home
If you have enough space in the garden, you could even make a summerhouse. This space can have all kinds of uses, from being a guest house to being a gym to being a hobby space or even being a home office that gives you a little distraction-free area. It's one of the more expensive garden makeover projects by a long-shot, but it's also the project with the most potential to add real utility to the garden.
The Takeaway: Create a garden that fulfills your need for comfort
Aesthetics are important, but there's a lot more to a garden than just its looks. Hopefully, the above tips can help you to create a garden space that will meet your need for a little extra elbow room.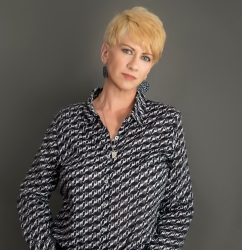 Latest posts by Deborah T
(see all)