Getting ready to decorate your garden for the warm season?
Some people are not lucky enough to have a beautiful, well-planned garden. Some just have concrete and no grass or flower beds to consider. Here's the thing about that: it doesn't actually matter what kind of garden you have. If you have space, you can decorate it! You may be wondering whether it's a good idea to get outside and do something with the garden, but you've already trimmed down the lawn and got the flowerbeds ready for planting.
With that in mind, we need to talk to you about how you can add to your garden with accessories rather than with tulips and camellias! Let's take a look:
Every single garden out there needs to have somewhere to sit. It doesn't matter the size of the garden, knowing you can go outside and just appreciate the sunshine is everything! You can use companies like National Outdoor Furniture to choose the garden furniture that works best for your space. Furniture offers an area to socialize and be together, or it's a space in which you can relax alone. Either way, you need some excellent furniture for your garden.
You may not think anything of flags in the garden, but they're a way to make it look pretty and update the space. Bunting flags can come in many colors, and you can choose the ones that best reflect your home style. They aren't expensive decor items for the garden, either, which is going to be a blessing for the money you could spend elsewhere!
Believe us when we say these get us excited! Garden bridges are beautiful and can be placed anywhere in the garden, but they look especially useful over water. If you have a pond and a big enough space, think about how these 4ft contraptions can hold up to 600lb. These are so much more than just a decoration!
Animals love to populate the garden, but they do so much better with a birdbath or a birdhouse to spend time in. The birdbath doesn't just act as a place for the birds to wash and refresh, but the other small animals in the garden spend time there, too. When it's not in use, it's the perfect garden ornament! Birdhouses are often used, and you can stuff them with twigs and hay in the winter months so that you can keep those winged friends of yours warm!
If you want to do something in the garden that gives back to the planet, think about building a bee house. These will help to populate your garden, make honey and give bees a much-needed place to live. Bees are dwindling, and we need these buzzy little friends to keep the flowering population going.
Your garden can be decorated all year around if you want it to be, but be aware that these are the best options for your garden right now. Take your time and plan it right, and you'll enjoy a pretty new outdoor space.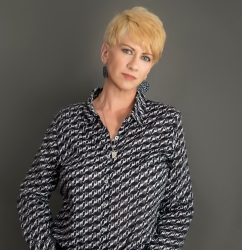 Latest posts by Deborah T
(see all)