Think you can't create a dream bathroom on your budget? Think again. While you might need to put off a full-scale renovation until your finances line up, here are some affordable ways to make leaps and bounds.
Bathrooms are notoriously expensive things to renovate. They can often be one of the smallest rooms in your home, but because of all the fixtures and fittings, and the fact that you often need an expert like a plumber to fix it, the price can spiral out of control. However, there are things that you can do to spruce up your bathroom on a budget, and it could mean saving you a fair bit of money. Here are some of the things to consider.
A deep clean
One of the first things you should consider doing is giving it a deep clean. It may sound like an obvious point, but this is when you will do the jobs you never would normally do when you clean your bathroom as part of your cleaning routine.
The tiles, for example, may have marks in the grout, that with help from products that restore tiles, you can have a look that's like brand new. It is also cleaning under the bath, where you can remove the panel, and ensuring that you do what you can do to scrub it and clean it up as much as you can.
It may not have had as much attention for some time so you might notice that the cleaning can make it look different and more of a blank canvas to work with.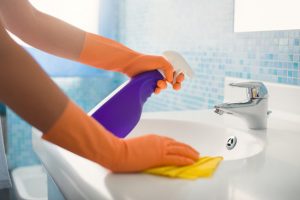 Painting tiles or walls
Sometimes changing the bathroom suite is a step too far, but if you have a plain white en suite, then really there are other ways you can jazz up the bathroom space. One of them happens to be painting the walls or the tiles.
This can make a bathroom look completely different and enable you to implement a color scheme into it. It can be done a lot simpler than you realize and it is certainly something to consider doing if you are on a budget.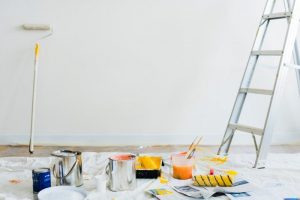 Changing small areas
Often the small changes that you can make can have the biggest of impacts when it comes to your bathroom. So think small and change only certain aspects of it. Maybe you want to invest in a new shower, with a new door or curtain. That can make a bathroom feel like more work has been done than it has had.
Also, things like updating the vanity which could give you more storage could also be an option to consider. Again these things don't cost too much, but they can make a big difference to how your bathroom looks.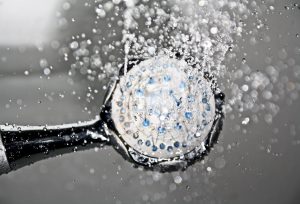 Installing new flooring or lights
Finally, it might be time to start thinking about the other changes that you can make that can have a big impact on your bathroom. The flooring and the lighting, for example. These things can be a great way to make your bathroom feel like more work has been done.
You could invest in a new tiled floor, or a nice laminate or vinyl option. Lighting can also make a dramatic impression, such as having new lights fitted or investing in new fittings.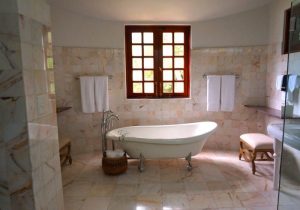 Let's hope these tips help you create your dream bathroom on a budget.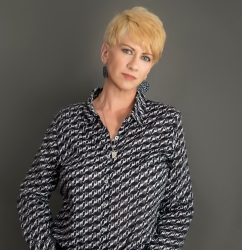 Latest posts by Deborah T
(see all)