Have you ever wondered how landscapers always seem to put any backyard into tip-top shape? Today we reveal their top secrets for great design.
Landscape design has always been a fine art form and discipline, practiced by various landscape designers, blending culture and nature. In the modern era, landscape design places the aesthetics of art onto the functionality of garden architecture. Its main goal is to enrich the experience of spending time in the garden and to allow people to express their creativity and imagination.
Recently, landscapers' processes evolved from traditional designs planned around the architectural design of houses and buildings. This change brought the landscape design to a different level and made it more personal and individual.
Nowadays, landscape design is concerned with building a beautiful structure and making environment-friendly gardens where flowers can bloom without harming the surroundings. Many people think you need to hire an award-winning landscape designer to have a beautiful garden; today, we will give you some tips to help you make your garden shine without spending any money on a designer.
Eight Top Secrets Landscapers Don't Like to Share
1 – Give Your Yard A Purpose
The first thing you must do when designing your landscape is to give your yard a purpose. It can be nearly impossible to start making changes if you are unaware of what you want to do.
If you are looking for a hangout spot, they could include a fire pit and a seating area. If you want more of a garden, you can include several flowerbeds and pots. No matter what you have in mind, make sure you design with purpose.
2 – Make A Path To Guide Your Guests' Eyes
One way to get guests to view the entire yard is to offer a visual guide which they will subconsciously follow. The best and simplest way to do this is to create a path around your yard. This can also bring special focus to parts of your yard on which you worked extra hard. This path should be wide enough to walk comfortably and should either wrap around or wind its way through your yard.
3 – Pick The Right Plants
The plants that you pick for your yard are an important element of the design. If you aren't too knowledgeable about plants, you should consider consulting an expert like Seyffer Designs. These experts have numerous years of experience as landscapers, and they can help you pick plants suited to your environment.
Picking the wrong plants for the area you live in can be a waste of money since they might not survive. If they do survive, they will require significantly more care and attention. One way you can avoid this by buying plants that are native to your area.
4 – Use Landscape Lighting
Landscape lighting can change how your house looks and feels at night and can be used to control the atmosphere. However, you need to be mindful when using landscape lighting; try to avoid using too much or risk it going into your neighbors' windows and drawing complaints.
5 – Make Sure Your Yard Is Balanced
One common mistake many rookies make is not incorporating balance into their design. One way you can do this is by adding symmetry to your yard. You don't want to have one side full of plants and the other completely empty.
Use natural plant colors to catch people's attention and provide balance. You can also use texture for this. Pick plants that will make each other pop; using the same one over and over is boring and tires the eyes out. You want to use a variety of complementary colors, shapes, and textures.
6 – Use Natural Elements
You want to give your landscape as much of a natural look as possible. One way to incorporate this is through patio furniture; get some made out of wood or other materials commonly found in nature. If you add a pathway to your yard, use rocks and stones to give it more visual appeal. If you have a pool, certain plants can be added around the edges; you can also create a border using gravel to give it a more natural feel.
7 – Use Water To Bring Life Into Your Landscape
The use of water is a huge part of landscape design. One of the most common ways to do this is to install a small pond in your yard. After you install the pond, you can add fish to bring that source of life into it. One of the most popular fish used for landscape design is the Japanese koi fish, for its beautiful color.
If you don't want a pond, you could also install a small fountain to attract birds. Birds will come into your yard to drink and bathe in the fountain, bringing more life into your yard.
8 – Create A Living Area
One of the best ways to enjoy your landscape is to include a living area for your family. There are many ways you can do this, but one of the biggest is by buying patio furniture. There are plenty of choices out there when it comes to patio furniture, and sometimes it can seem overwhelming.
To make this process easier, you should first decide what your family is going to be doing in this area. If you come from a family that likes to cook and eat outdoor, you might want to buy an outdoor grill, a table, and some chairs. If your family just likes to lounge around, you could buy a few comfortable seats, an umbrella for shade, and maybe a small cooler for drinks.
No matter your family's idea of outdoor fun, you are sure to find the right furniture to fit your needs.
The Takeaway: Once You Know the Most Coveted Secrets of Landscapers, You Can Have an Amazing Backyard
Landscape design can completely transform a boring yard into a gorgeous paradise for all your friends and family. It is more complicated than it seems and involves more than just placing a few plants around. There are many elements that should be implemented. If you follow the secrets used by landscapers, your yard will be its best in no time.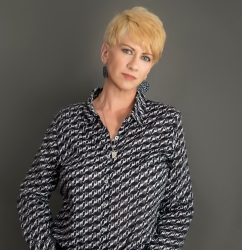 Latest posts by Deborah T
(see all)