Whenever I offer to bake for a fundraiser or to take to an event, I am inevitably asked to bake my Scottish Shortbread. These are light, not overly sweet, and buttery cookies that are as much in demand in the spring or summer as at Christmastime. Today I'm sharing the secrets of how to bake the best Scottish shortbread cookies.
Ever!
As my loyal followers know, I have been on Weight Watchers since December of 2017, so I haven't been posting quite as many recipes. I've been eating a lot of salad. However, my husband's family celebrated his grandfather's 85th birthday last weekend, and I was asked to bring a treat for the dessert table. Of course, I grabbed my go-to recipe and went with these cookies
.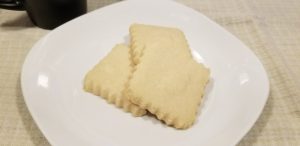 You will see that I cut them into squares with fluted edges. I use the Pampered Chef rolling cookie cutter. It comes with three heads: fluted square, round, and heart-shaped. I love using it as it's so much quicker to cut the cookies. It also works great for cutting mini-tarts, biscuits, or anything else you'd like. It's really just fun to use.
However, you can use whatever shape cookie cutter you like. Or, you can rim the bottom of a juice glass with flour and use the rim to cut the cookies.
The Best Scottish Shortbread Cookies Ever
Ingredients:
4 cups of all-purpose flour
One cup of powdered sugar
1 tbl pure vanilla extract
1 lb (4 sticks) of salted butter, room temperature
Instructions:
Set oven to 350 degrees
Cream the butter and vanilla extract with a stand mixer or hand mixer.
Slowly add the powdered sugar and flour into the butter and vanilla mixture. Mix until all is incorporated.
Cover the dough and refrigerate for 30 to 45 minutes. You need the butter to chill so the cookies don't fall apart as you cut them.
Working about one-fourth of the dough at a time, roll the dough out on a pastry mat or floured surface to 1/2″ thickness.
Cut your cookies. Re-work the "scrap" pieces into the dough so you have zero waste…trust me, you'll want to eat every bite!
Place cookies onto an ungreased baking sheet. Bake for 13 to 16 minutes (this will vary depending on the size of your cookie).
Remove when the cookies have a very light golden brown bottom. This gives them a light and crispy texture outside yet remains soft in the middle.
Cool and enjoy!

This batch made 45 cookies, but I did use the square which is a fairly large size. When I need to do a giant batch, I take the rolling cutter and cut them in half to double the number of cookies, then reduce the baking time a couple of minutes.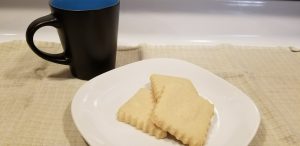 Please do try these cookies. The recipe is so simple and I promise…everyone will love them! Please let me know if you tried these, and how they worked out for you. Happy baking!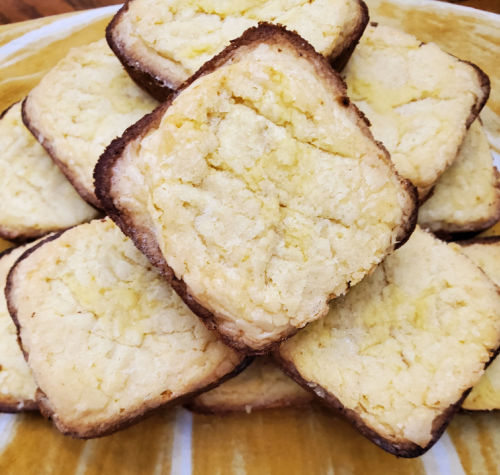 Please be sure to share your shortbread-making results with us on Facebook. And… pictures, please!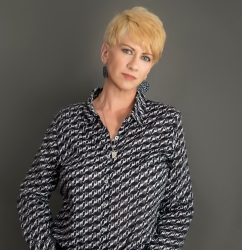 Latest posts by Deborah T
(see all)