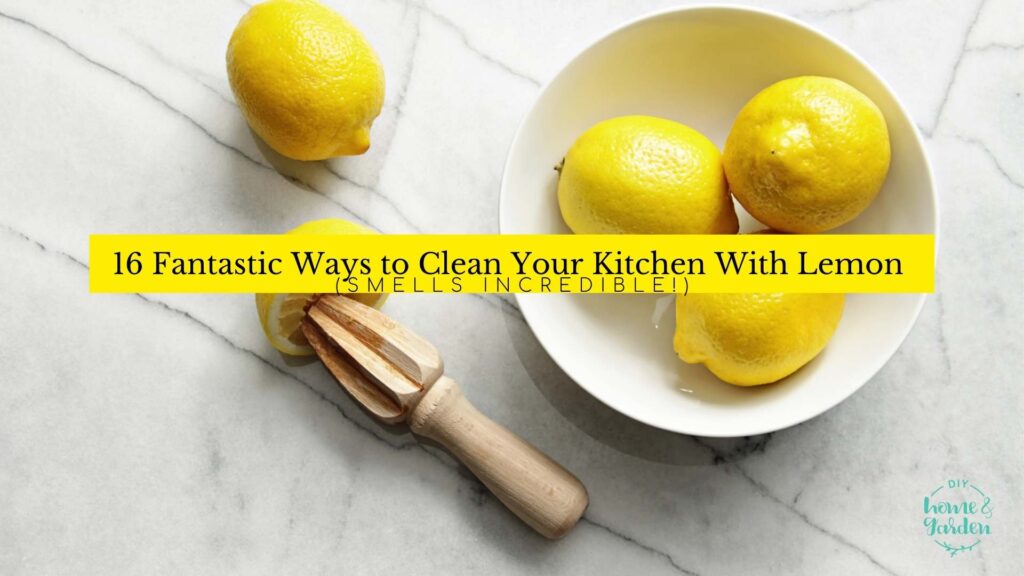 These scrumptious lemon brownies have a decadent, citrus flavor. You will find the texture different than other lemon bars, as this one has a cake-like, gooey texture inside, reminiscent of brownies.
You can make them with almost zero effort, and you don't need to break out an electric mixer. Just hand mix five common pantry ingredients, pour them into the individual wells of a Wilton brownie pan and bake them. It really does not get any more simple than this!
I serve them just as is. However, I imagine how much you might enjoy a luxurious smear of cream cheese frosting. Or perhaps, you could dust them generously with powdered confectioners' sugar? These just don't make it to that point in my house. 
When you bake these off, you can choose less time in the oven for softer edges. My husband (I don't eat sweets, generally) prefers a dark, crispy edge. So you can experiment with the crispy edges as you please. Using a brownie pan that bakes these bars individually gives more "edge pieces" than a traditional 8×8″ small cake pan. So if you don't have one of these, you can use a traditional baking pan. However, if you are interested in a brownie pan, the image below is the product I personally use.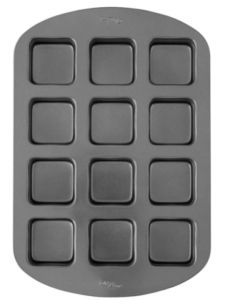 How to Make Lemon Bars (Lemon Brownies)
Are you ready to bake? Here is all you need to know to get started. 
Lemon Brownie Kitchen Supplies
You only need a few basic supplies to whip up a batch of these sweet and sour goodies. 
Brownie pan with 12 individual wells 
Non-stick baking spray (personal pick: Baker's Joy)
Large mixing bowl or batter bowl (the batter bowl makes less mess when it's time to put batter into the brownie pan wells!)
A spatula
Whisk
Fork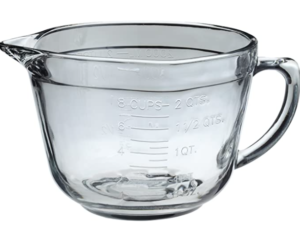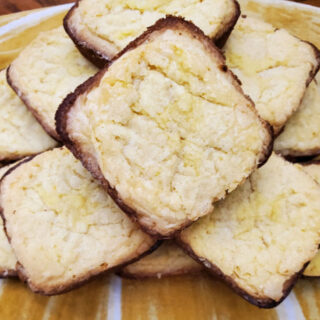 Lemon Brownies
Yield: 12 brownies

Prep Time: 5 minutes

Cook Time: 15 minutes

Additional Time: 10 minutes

Total Time: 30 minutes

These are not your typical lemon bars (although those are great, too!) These are honest-to-goodness brownies with a gooey, lemon flavor and crispy, satisfying edges.
Ingredients
One box of lemon cake mix
Two eggs
1/3 cup of vegetable oil
1/2 teaspoon of pure vanilla extract
2 tablespoons of white, granulated sugar
Instructions
Use the baking spray to coat the brownie pan to prevent sticking. Preheat the oven to 350° F.
Next, grab the large mixing bowl or batter bowl. Add the cake mix, eggs, vegetable oil, and pure vanilla extract. Use the whisk to work in all the ingredients until no lumps remain.
Pour the batter into the wells of the brownie pan, evenly distributing the product. Smooth with the spatula, and scrape down the side, so get every last drop of yummy lemony goodness.
Lightly sprinkle the granulated sugar across the top of each brownie.
Put the brownies into the oven. Set the timer for 15 minutes (for lighter edges) or 17 minutes for darker, crispy edges.
These will rise into cakes with a puffy top after about ten minutes. So use the back of a fork to gently smush the top down just after they rise. This will give them the dense "brownie" texture instead of becoming square cupcakes.
When the timer sounds off, use a toothpick to determine doneness. You want them soft and gooey, but no raw eggs! Remove from the oven. Use the back of the fork tine to once again flatten the brownies.
Cool the brownies for 10 minutes, then remove them from the pan.
Notes
You can serve this as-is, or you may top them with powdered sugar or cream cheese icing.

ENJOY!
After you bake, let the brownies cool thoroughly, then store them in an airtight container for three days, if they last that long.
The Bottom Line: Baking Can Be Easy Peasy Lemon Squeezie
A pre-boxed cake mix is a convenient item to keep on hand for many delicious uses.
For example, you might also like to make my Aaple Bourbon Peanut Mini Cakes, made from spice cake mix, but with a nice wallop of Bulleit Bourbon. If you're not a spice cake fan, may I suggest the Pineapple Rum Pina Colada flavored cake (it's WW friendly).
Anyhoo… I digress…
While you could make lemon brownies from scratch, why? These are moist and gooey on the inside with crispy edges, and perfectly satisfying. You can serve these up in under thirty minutes, and nobody must know it came from a cake mix!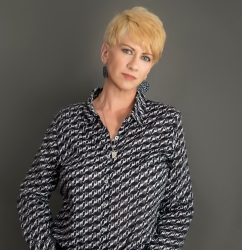 Latest posts by Deborah T
(see all)