If you plan on remodeling your home soon and you're undecided on a style or color pattern, here is an infographic from Jarrimber which traverses the globe to pick out a few popular styles from all corners of the world. You may want to go with something that seems to fit the structure of your home ideally. Or you may instead follow your heart and adopt the style you love most. Whichever you prefer, this infographic offers plenty of choice for you. In addition, you get some insight into each of the featured furniture styles.
RELATED POST: How to Design an Awesome Living Room
If you're a traditionalist and you like to have a retro feel about your home, a floral Dutch style could be a good choice. With vivid tapestries, bright sculptures, high-backed chairs, and old-style furniture carvings, adopting a Dutch style allows your home to achieve a quaint, timeless sense. Floral patterns too are abundant in Dutch-style interiors, especially on ornaments and wall pieces.
Scandinavian or Indian Furniture Styles
If you're going for something more modern, though, why not go Scandinavian? Reknowned for being rather minimalist, Scandi décor brings plenty of white space and a relative sparsity of decorative pieces. While an abundance of white might seem boring, the Scandi look is almost certain to give your home a sleek, modern appearance.
Let's say you want to strike a real chord with people and opt for a distinctive design. You could try for an Indian vibe where rich, warm reddish colors are unmistakable. Along with in-laid furniture items, this look creates the impression that you've stepped into a plush hotel room. It's certainly a style that will make you feel all warm inside!
Check out the infographic in full below to read more about these and several other furniture styles – you might just occur upon the one that makes you stop and say "Wow, I need that!"
Worldwide Furniture Styles
Thanks to our friends at Jarrimber for this contribution!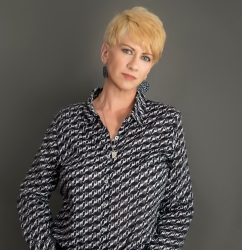 Latest posts by Deborah T
(see all)