After you've been at a particular residence for some time and grown accustomed to staying there, it is hard to imagine leaving. However, due to perhaps a change of fortune or circumstances such as financial constraints or market appeal, you may have no choice but to sell. To get a favorable resale value for your house and more, you need to be smarter than most sellers in the market.
3 Smart Methods to Increase Your House Resale Value
Here are three time-tested smart ways to boost your home value and make a profit doing it, regardless of how long you've lived there.
1 – Work on the Home's Curb Appeal
When you have no obligation to sell, your home's curb appeal may matter the least to you as you'd care less about how people view your home from the outside.
Unfortunately, from a unique selling perspective, your landscape needs to be in mint shape for your home to fetch at the right price. One thing that landscaping and lawn care professionals will tell you is that trees and plant life add to a home's outdoor curb appeal more than anything else.
Strategically plant trees within the compound (especially native ones)

Plant some shrubs and grow them to full size

Include a small backyard garden

Replace annual flowers and crops

Spruce up hardscaping
If you happen to have a pool, pond, or fountain, make sure it is not "green" looking
The condition of your entry area, driveway, and landscape also matter a lot in determining your home's resale value.
2 – Update the Kitchen and Bathroom
Buyers are twice as likely to close a deal if a house has a modern bathroom and kitchen space without much concern for the other features.
According to a specialist realtor, the stylish detail of these two high-traffic areas in a house is what most buyers look at critically.
The best way to bring notable changes into your kitchen is by replacing old hardware with new, matching ones.
Repaint your old cabinets, or replace them with modern shelves without forgetting to swap weak flooring made from materials like vinyl for firmer, durable options in the market.
Make simple adjustments to your bathroom that increase its value, such as installing a pedestal sink, building a vanity for dressing, and adding a medicine cabinet.
3 – Add some Square Footage
With most homes coming with limited space, adding an extra room or two can make the difference as prospects always look for the extra.
If your space is small and cramped up, decide if you should break down some walls to free up space. The most practical wall to tear down is the separating wall between your kitchen and your living room, with many buyers preferring an open floor living area, as it adds more space.
Impressive ideas of utilizing available space and, therefore, increasing your home value include converting an attic into a functional space, a basement into a storage area, or building a deck.
You can also add a second bathroom, kitchen, or bedroom, as the more significant a home, the higher its market value.
The Takeaway on Three Ways You Can Increase Your House's Resale Value
As the real estate market grows, so does the need for quality houses. Only the best homes can fetch a significant price in the market. If you want your house to be among this crop, use the above clever ways to boost the resale value of your home.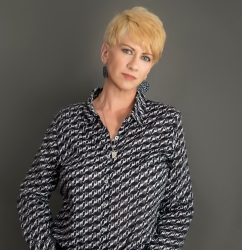 Latest posts by Deborah T
(see all)