As a house gets older, it's obviously going to lose some of its initial sparks. Even if you work hard to keep the surfaces clean and tidy up your mess, things are going to start breaking and paint is going to start fading. It's understandable after time passes. But that doesn't mean you should give up on the appearance if your home loses appeal to you. With a little bit of maintenance and renovation, you can make sure that your household looks fresh and enticing on a continuous basis. Here's what you should do when your household loses its appeal.
Make your home more spacious
The first way in which you could rescue your tired household is to be more flexible with the available space. Many homes lose their spark because clutter starts to overwhelm the layout of the home. It might be worth simply rethinking the way in which you've designed your humble abode. You could start by hosting a yard sale to get rid of belongings as small as unwanted clothes and as big as old furnishings. That'll free up some space in your household and make you feel comfortable in each room.
It'll help you to achieve a contemporary minimalistic aesthetic too. You could be a little more creative with the new space; hang up some hammocks to create new relaxation areas.
Of course, you might find that you've not solved the problem even after making your home more spacious. It all depends on your family situation. If you find that your family has grown too big for your house even after decluttering then you might want to check out William Pitt for real estate options.
The solution might be to search for a bigger property that better accommodates your family's needs. And decluttering your old house will have made it more appealing in the eyes of potential buyers, so it wasn't a wasted project.
Use classic design when you home loses appeal
One of the best ways to give your household everlasting appeal is to use a classic design. So many people make the mistake of following the latest design trends, but your home is just going to look dated in a few years if you do this. The best way to avoid renovating your house on a regular basis is to opt for a timeless style. For instance, you should try to use natural materials because they have a certain classic quality; they don't bend to manmade trends. Wooden flooring is much sleeker than carpet, as one example. You could just get some rugs to maintain a comfortable aesthetic. Granite countertops in the kitchen could look very classy too. This would be a great way to freshen up your home's design.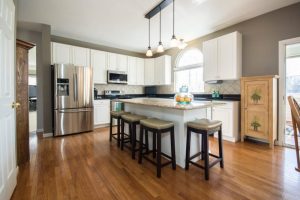 Turn your garden into an outdoor living space
If your household has lost its appeal then start thinking outside the box. Make your home larger. In particular, focus on your garden. If it's nothing more than some grass at the back of your house then you should aim to change that. A garden has the potential to become an outdoor living space if you rethink its design. Create a comfortable little patio that can serve as a lounging area. With some cushioned seating and an awning to provide shelter, you'll be able to enjoy your outdoor space more.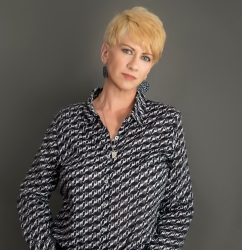 Latest posts by Deborah T
(see all)