There are some occasions when DIY is a bad idea. While I'm an avid DIY'er, there are some jobs that are best left to professionals. While I've never taken on a job that I haven't been able to finish, I have had several emails from people looking for advice. Unfortunately, sometimes I really don't have the answer. Because when it comes to bigger jobs, more skilled installations, or jobs that require tradesmen I also hire a pro.
RELATED POST: Revealed: DIY Home Projects That Cannot Wait
Let's take a look at when it's a DIY job versus when DIY is a bad idea and you should consult with a pro.
o=1&p=12&l=ur1&category=ahs_bounty_16&banner=10R8AMT97WETEZK0SJG2&f=ifr&lc=pf4&linkID=aab19a7741491a3dc28f91316000c14f&t=diyhomegard01-20&tracking_id=diyhomegard01-20″ marginwidth="0″ scrolling="no" width="300″ height="250″ frameborder="0″>
DIY PLUMBING – USUALLY A DIY BAD IDEA
First, let's talk plumbing. Usually, it's a bad idea. However, it depends on the job. If you want to snake a sink to remove hair, go for it. But the clog could be a symptom of a much larger problem. You may remove the clog temporarily. And that's ok. Just know that you may have a larger underlying problem.
UNCLOGGING A SINK: Sometimes a bad idea, sometimes a DIY. If you want to snake a sink to remove hair, go for it. But the clog could be a symptom of a much larger problem. You may remove the clog temporarily. And that's ok. Just know that you may have a larger issue. Start saving some money and put it away in your sock drawer, just in case…
INSTALLING/REPLACING A HOT WATER TANK: This is a bad idea. When your hot water tank goes kaput, it can be expensive. It's tempting to try to make this a DIY day project. But a professional plumber will get the water lines sealed up tight to make sure you don't have leaks or drips. He will also connect to your gas line or power safely. Please spend the money on a professional!
REPLACING A TOILET OR SINK: These can be DIY projects. If you are handy and mechanically inclined, these are fairly simple jobs. I personally have replaced several sinks without any issues.

Don't be a Stooge! Call a professional if you're in doubt of your capability before tackling a plumbing DIY project.
HEATING/AIR CONDITIONING REPAIR – DIY BAD IDEA
HVAC technicians go through extensive training to learn how to troubleshoot your heating and cooling systems. Yes, when the A/C dies on you and it's 90 degrees outside, you want it fixed quickly. But please let the tech come out. The damage you do trying to fix your unit could void your warranty. Or worse, you could compromise the system and destroy it causing a big replacement expense.
EXTERIOR PAINTING – GOOD DIY IDEA
Every now and then, the outside of your home needs spruced up. Whether you need to paint your whole home or just enliven the trim, moldings, and shutters, you can save money by completing exterior painting yourself. Curb appeal is very important and boosts the value of your home and contribute to neighborhood home values.
While there are many companies that offer painting services, spend that money on a high-quality paint and save your money! You will gain a sense of pride every time you pull in your driveway!
ELECTRICAL WORK -DEFINITELY NOT A GOOD DIY IDEA
Most often, electrical work is a bad diy project. This is because electricians undergo extensive apprenticeships, trade schooling, and on the job training to gain the knowledge of handling electrical currents safely.
A qualified electrician will carry insurance and give you the peace of mind that your job will be completed safely.
REFINISHING HARDWOOD FLOORS – GO FOR IT!
Refinishing hardwood floors can be a fabulous DIY project! Hardwood flooring is a gorgeous, classic finish that adds value and charm to every place you have it! So if you live in an older home, you may have hardwood flooring underneath your carpet.
Not sure? Pull up a corner of the carpet in an area such as inside a closet and take a peek at what lies beneath. It's really that simple. I have done this in every single room of my home. Oddly, some of the rooms have hardwood and other rooms don't. So be sure of this before you go ripping out the carpeting.
The cost of refinishing the hardwood is a mere fraction of replacement costs. It is a long DIY project, and I would tackle only one room at a time! However, you can spend the money you save on replacement costs on those other tempting DIY projects in your mind.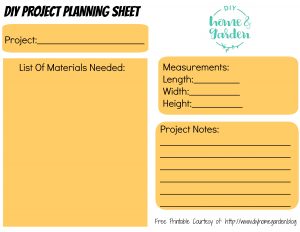 Finally, remember to plan every project carefully. Write it all down, and please feel free to use DIY Home & Garden's free DIY Project Planning Sheet. Be realistic about your capabilities. If you aren't sure that something is safe, always consult with a professional. Sometimes, you just got to know when DIY is a bad idea.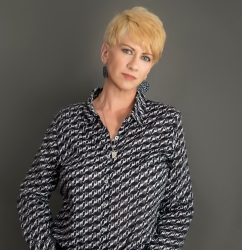 Latest posts by Deborah T
(see all)