Does it seem like you have an unending list of DIY home projects? It often feels like we will never finish checking off that list.
The harsh reality of modern home ownership is that you'll never have the perfect property. As soon as you've completed one project, there will be another one waiting. When added to changing tastes in décor, along with tech advancements, you must accept that this is an ongoing battle. With this in mind, there is no rush to maximize the potential of your home. But while it's fine to put some jobs off until tomorrow, others should be attended to right away.
Here are the diy home projects that fall into the latter category, and shouldn't be ignored.
Upgrading the home security
A house will never truly feel like home until your family can relax and feel safe. The post-festive period is one where burglars will try to strike due to the low light and fact that most homes will be blessed with new possessions. Therefore, it's vital that you add security cameras and external lighting right away. If the window and door locks aren't in the best condition, it's worth calling a locksmith too.
Aside from promoting increased security, these tasks will give you peace of mind. For these reasons and many more, attending to this issue in the coming weeks should be a priority.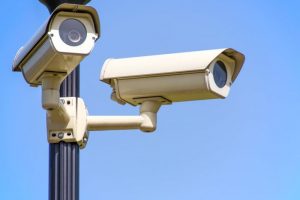 Repairing weather damage
Adverse weather conditions can cause a whole host of problems to the roof, guttering, windows, and foundations.
Call roofing experts to learn more about storm damage and how to treat it. This job is not a DIY home project usually. Leaving the problem could put your entire property at risk while also harming the insulation. Apart from anything else, allowing the damage to worsen will result in a more costly repair job.
A stitch in time really does save nine, particularly if the bad weather could return. Frankly, your attention should extend to fencing and related items.
Fixing plumbing issues
Good plumbing is something that we all take for granted until a problem surfaces. Common issues range from lost boiler pressure to leaks and faulty units. Simple jobs like bleeding a radiator and bolstering the shower pressure can be very useful. Meanwhile, water tank jackets and pipe insulation coverings can have an immensely positive impact. Similarly, a drain snake can clear blockages without calling a pro.
Outside blockages and major boiler faults may require additional care or an expert. Either way, leaving the issue untreated is not an option.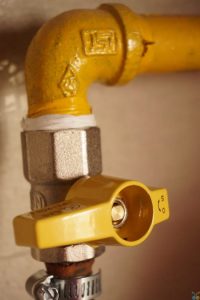 Childproofing the home
Having children changes everything, not least with regards to the design of your home. Creating a safe environment for your newborn should embrace winning habits as well as smart investments. As your kids get older, you'll need to make age-appropriate upgrades. This can include covering electrical sockets and sharp table edges.
You cannot possibly watch your child on a 24/7 basis. For the sake of your sanity as well as their safety, it's vital that you attend to those issues ASAP.
Attending to damp or mold
Damp and mold are both very common forms of bacteria growth that can infiltrate your home. Sadly, if left untreated, it can make you very ill while also causing damage to the property's structure. Learn how to spot the signs at https://www.confused.com, and respond in the right way. This could mean the DIY approach or calling a pro.
Going forward, you can prevent these issues with good clean habits and the use of dehumidifiers and similar tools.
Decluttering the property
The average family has a few thousand dollars worth of unwanted items in the home. Selling them won't only earn some money. It'll additionally clear up valuable floor space to make rooms look bigger and better. Moreover, the added cleanliness can be great news for all the family, which will also aid the atmosphere.
While you may not consider this to be a genuine upgrade, it'll certainly improve your love of the home. That's more than enough reason to do it right away.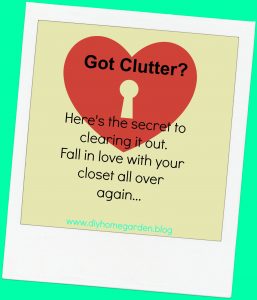 Repairing the broken driveway
It's very easy to ignore the chipped and broken driveway. After all, it's out of sight and out of mind from the moment you shut the door. However, a poorly kept driveway sets a terrible first impression and can cause damage to your vehicle. Whether it's concrete, gravel, or another material, installing a new driveway should be high on the agenda. This can enhance the look of the property's entire exterior.
This is particularly important if you're thinking about selling as it will increase the initial appeal. On a separate note, it removes a hazard to protect your ankles too.
Replacing a misshapen mattress
Our homes are equipped with various pieces of furniture, but none are as important as your bed. The average person spends one-third of their life sleeping, which is why a comfy mattress is key. If springs are starting to poke out, it's time to find a better solution. This can aid your sleep patterns, energy levels, and general mood.
Bed frames can be left a little while longer if the damage is purely cosmetic. As for the mattress, though, it's vital that you find a suitable solution at the earliest stage.
Going green
Transforming the home into an energy-efficient property may seem like a luxury upgrade. However, we all have a responsibility to take greater care of the earth. As such, opting for double glazing, LED lights and water-saving appliances are crucial. Do it right away, and you can start to reap the rewards in next to no time.
Better still, those items will pay for themselves through cheaper bills and increased property value. If that doesn't encourage you to make a change right away, nothing will.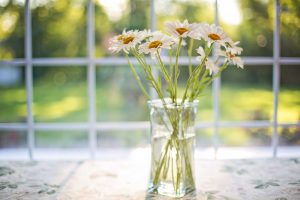 Adding Personality
While functional ideas usually take priority, you must not ignore the need to establish a sense of ownership. Stamping your personality on the property is an essential step, and can be achieved through holiday souvenirs and photos. Meanwhile, embracing your favorite color scheme can be very useful. A few fresh coats of paint can change everything.
It's not enough to make the house feel like a home. It needs to feel like your home. Achieve these DIY home projects, and you'll be set for many years of happiness.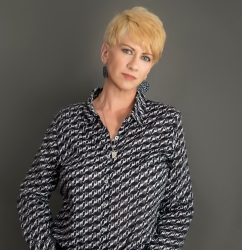 Latest posts by Deborah T
(see all)