Having a home that you're proud of can sometimes take a little time. It's an enjoyable process though, and you should take your time, even if it's a home you've had for a while. Here are some home decor tips to give your home that wow factor.
4 Ways to WOW Your Home Decor
1 – Use Mirrors For Illusion Of Space
Mirrors are great for creating illusions, and you can take particular advantage of this when it comes to small spaces. Install ceiling to floor mirrors across a large space of the wall, ideally the whole of it if possible. This will help with creating the illusion of an enlarged space because guests will look twice before realizing that the room isn't as big as it initially looks. You can do this with pretty much any room, and it works well to the advantage of those rooms that may feel a little bit cramped. Mirrors also help with bringing in more daylight.
2 – Build An Extension
An extension is something you can add to your home if you have the property space to do so. It increases the value of your home, and usually, it can really help transform a space into something quite incredible. Open-plan spaces are quite popular at the moment so if it's possible to knock down a wall or extend the kitchen or dining area to create one big room, it will certainly give it that wow factor and add some value to your home.
3 – Add Privacy To Windows And Doors
Privacy can be important to anyone who wants to keep their households safe and secure. There are definitely certain features that you can add to your home in order to give you more privacy. Homer ceramic window tint is a great addition because they are able to cover the windows themselves to the point that you're happy with. You can also think about adding some film to your windows that are completely opaque and therefore mask a partial part of a window or door, or all of it if necessary.
This is great if you're property is very publically displayed for the world to see. Your windows and doors are what expose you, and so these are some ideal suggestions which also give your home a very swanky look to it.
4 – Display Brass, Copper Or Gold Tones
There are certain colors and tones that are worth using in the home to add that extra bit of luxury to your property. Brass, copper or gold are all good choices if you want to show off a little luxury, that might not actually have cost you much at all. Think about adding these tones to smaller features in your home, like a copper kettle or brass and gold decor.
Final Words on Adding a Wow Factor to Your Home Decor
Giving your home the wow factor doesn't need to cost you the earth. Just a few simple changes to your home, and you can show off your home in a new light that all your guests will be envious of. Start small or go big with an extension, it's whatever you're able to afford.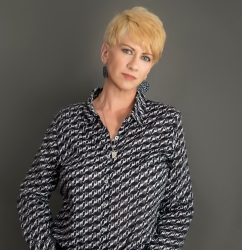 Latest posts by Deborah T
(see all)