Apple pecan dump cake evokes feelings of warm early winter memories. Warm apples, spice flavors, and a crunchy and nutty topping combine to create that perfectly indulgent dessert. Yet, it's not overly sweet.
Your friends and family will think you spent hours in the kitchen! The truth is, this cake takes minimal effort to prepare with a long bake time that allows you to kick up your feet and enjoy a hot coffee cocktail while you wait for it.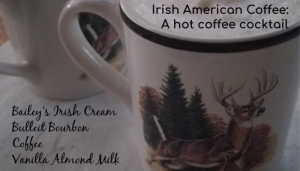 I took this to Thanksgiving dinner with my hubby's family. There were many desserts spread out on the table. This went over…big time! What leftovers there were didn't make it but a couple of days once it came home.
This creates a cake that's rich, moist, and buttery. It's great served as-is. In my opinion, it's best served warm with a generous scoop of vanilla ice cream on top!
Take a look at just how simple this cake really is.
Apple Pecan Dump Cake (4 ingredient recipe)
Are you ready to bake the easiest treat ever?
Ingredients:
Two cans (20-24 oz. each, whatever you find) of apple pie filling
One boxed spice cake mix
Two sticks of unsalted butter
One or two cups of pecans, depends on how "nutty" you want it to be!
Directions:
Spray a 9×13″ glass pan with a non-stick coating. Heat oven to 350 degrees.
Open both cans of the apple pie filling. Use a spatula to distribute them evenly in the pan.
Sprinkle the cake mix evenly over the apple pie filling. Do not mix it in, you want it layered across the top.
Melt both sticks of butter in the microwave. I use a small glass measuring cup with an easy pouring spout. Pour the melted butter over the cake mix. Pierce small holes if the butter pools on the top. It will seep down into the bottom and is so frickin' good!
Chop nuts into small pieces. I use a manual food processor to make these small.
Bake in the preheated oven for 1 hour, 15 minutes.
It's done when the top is a nice, toasty looking golden brown.

Your finished apple pecan dump cake will have a golden appearance. Isn't she pretty?
By the way, I hate the term "dump cake" and rarely use it to describe anything. The term indicates, to me, that no time, energy, or love went into the baking process. With this buttery, crunchy, delicious cake, however, the love is evident. So, I gave it a pass…this time!
Please let me know if you try this recipe. Feel free to try a topping of peanuts, walnuts, almonds, or another favorite instead of pecans. I will be curious to hear the results! And if you really love apples, be sure to check out our guide on how to preserve them in the fall for year-round use.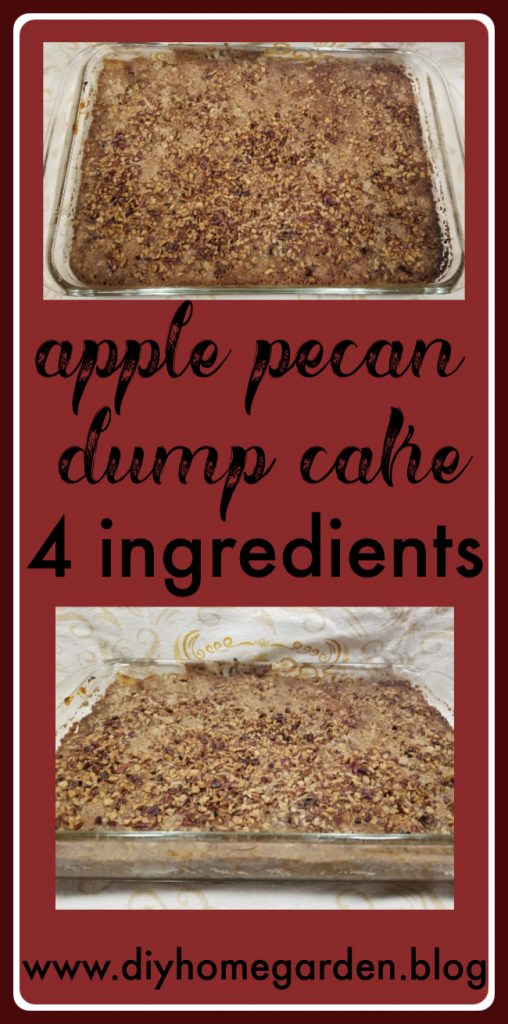 Content last updated: 07.12.2021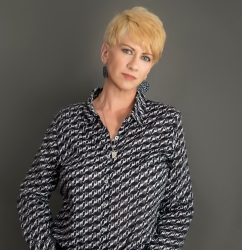 Latest posts by Deborah T
(see all)