I'm sharing an infographic for my post today. The title is "The Scandinavian Secrets to Keeping Cosy".
Loving the Scandinavian Decor
Have you ever braved your local Ikea store on a Saturday? It's packed! Shoppers elbow each other to marvel at the "why didn't I think of that?" furniture and storage solutions.
We've long-admired the Scandinavian look. It's simple, clean, functional, and eye-appealing. Yet, Scandinavian decorators add certain cozy elements to the look. For example, fabulous textural elements in the textiles and rustic wood furniture. It's a visually appealing pairing.
It's still warm here in North Carolina. So it's hard to believe that Christmas is just a couple of months away.
Nevertheless, it really is time to start thinking about creating a nest for the cold winter months ahead. After last year, our coldest on record, I am not looking forward to the plummeting temperatures.
RELATED POST: Be Creative and Brighten Up Your Home Decor
About the Infographic
This infographic is provided to DIY Home & Garden courtesy of insulationexpress.co.uk


The Scandinavian Secrets to Keeping Cosy by Insulation Express.
Scandinavian Inspiration
I found this infographic very inspiring. I especially love the soft, cozy appeal of soft whites and gray. It's a classic color combo that I can envision warmed up for the winter months by some throw rugs, thick blankets, and warm wood elements. However, you can remove the textiles, add in some sea-themed accessories, add some decorative mirrors to brighten the space and create a beach-inspired retreat in the summer months.
I hope that you, too, are inspired by this soft color palette and cozy Scandinavian style. Such a space would be a pleasure to enjoy on those cold nights and brisk mornings all winter long.
If you have any Scandinavian style photos from your own home, please head over to my Facebook page and share them. As always, I'd love to see them!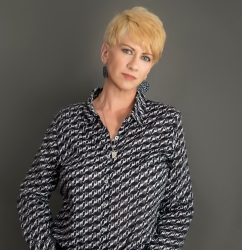 Latest posts by Deborah T
(see all)