Is your home feeling like it's missing something? Is it not quite as bright or vibrant as you think it should be? These are common problems people have with their homes. And it's not always easy to see how you can make the right changes when you don't really know where to begin with it all. By being a little creative and aiming to make things generally brighter and airier, you will make the home more appealing to everyone. So read on to find out what you should do first.
RELATED POST: DIY Tips from 5 Home Decor Professionals
Hang Your Own Art Up In Your Home

If you've ever enjoyed being creative and producing your own art, you should make this a part of your home. Try hanging your own art on the wall. This will not only brighten the place up and give it something extra. In addition, you'll also be able to make the space unique to you. This is because it's your work on the wall. That's something you can be proud of.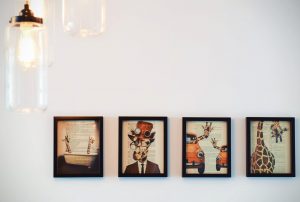 Bring Flowers or Plants Into the Home
Flowers and plants add life and energy to any room, and you should definitely think about how you can use them in yours. Even this idea allows you to get creative. Because arranging flowers and choosing colors that work best in your space requires a little effort and creativity. Find ways to make flowers and plants an important part of your home today.
Change Up the Textures
Playing around with different textures is certainly a good way to make your home feel more alive and a little brighter. It adds some variety. This is really important if your home currently feels boring and a little too middle of the road. Finding the right discount fabrics and doing interesting things with them can also be a lot of fun. Unleash your creative side.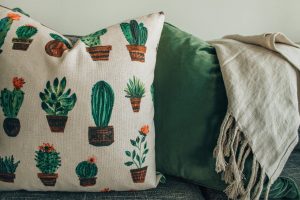 Rearrange So That Nothing Blocks the Natural Light
Rearranging the furniture in your home is something that you should certainly be considering right now. It's a good idea to do this if you currently feel you're not making the most of the natural light that's entering the rooms via your windows. There are certain parts of your room that require light more than others. So you'll also need to be careful not to block the light too.
Choose White Furniture Items
Finally, you should think about the color of the furniture you use in your home. It's best to choose white if you want to make the place feel lighter. Or choose more vibrant, light colors if you want to add that pop of color. It's up to you, but don't go for anything that's too dark or too heavy.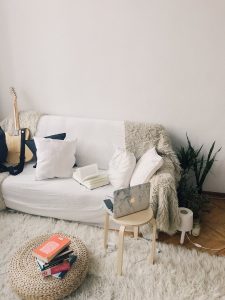 By being creative and introducing brighter elements to your home, you will be able to turn it into the kind of place that people actually want to spend time in. Your home will become more alive and it'll be everything you wanted it to be. So be sure to enact as many of these change as possible ASAP.
---
Our contributor today shares some wonderful tips for brightening up the home. Which one of these will you try?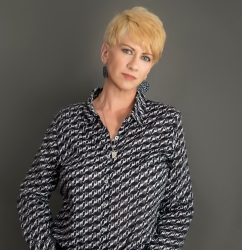 Latest posts by Deborah T
(see all)