Last year, I came up with Pumpkin Spice Snack Mix, my own take on cereal snack mix. Because I love all things pumpkin spice, and this was a perfect blend of sweet and salty.
I had the honor of helping my father-in-law give my mother-in-law a surprise birthday party last November. He wanted to have some kind of little snack for guests who arrived early since they needed to arrive earlier than she did.
RELATED POST: 5 Ingredient Pumpkin Spice Shortbread Cookies
RELATED POST: How to Make Healthy Trail Mix Snack
And because the guest of honor loves pumpkin spice as much as I do, it seemed an appropriate snack.
He rented the social room of their church. I was going to be in the separate kitchen area getting the caterers settled and knew I wouldn't be able to greet guests as they arrived. So I made a big batch of this snack mix, placed them in individual cups with lids, and set them out on a table with a little poem. It invited them to grab a snack to munch on while they were waiting for the guest of honor.
I don't know why, but I never shared the DIY party decor, DIY party favors, and snack mix. I guess I was recently inspired by Franki Hanke's Halloween party post! So I am sharing this recipe now, just in time for all things Pumpkin Spice!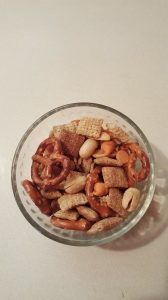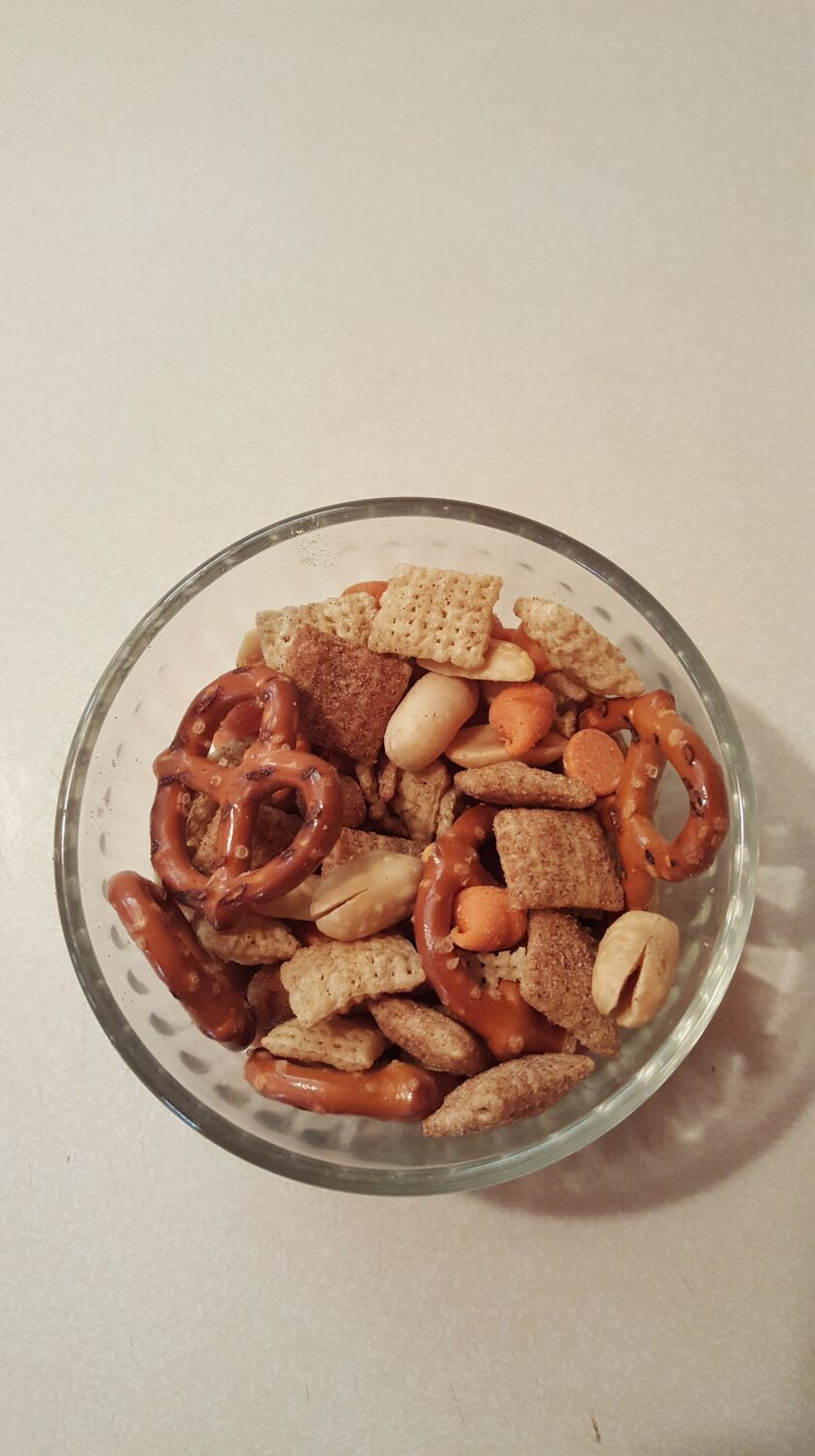 PUMPKIN SPICE PARTY MIX:
Ingredients
1 box Chex Pumpkin Spice Cereal
1 box Chex Cinnamon Cereal
1 lb bag pretzels
18 oz. jar of Bakers' Southern Traditions lightly salted blister fried peanuts (a local favorite)
1 package Kraft caramel bits (from the baking section)
2- 12 oz bags Nestle Pumpkin Spice baking morsels (near the chocolate chips)
2 tsp. pumpkin pie spice
Directions
Simply mix all the ingredients in a HUGE bowl. Let me tell you…this feeds a crowd. In fact, it's absolutely amazing how the salt from the peanuts and pretzels complements the caramel bits and sweet cereal. It's a savory and sweet combination that is surprisingly good.
I printed off the framed sign inviting guests to grab a cup of snack mix at home and took it with me to the party space. Easy-peasy to set up!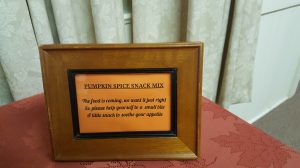 Final Remarks
This whole party was a lovely event. The guests enjoyed both the good food and visiting with good friends. My mother-in-law was surprised and was very touched. And, the snack mix was a huge hit!
When you love pumpkin spice, there's no limit to how you can use it to create new flavor combinations! This sweet and salty snack mix is a must-try!
Please let me know if you make this, and give me feedback on how you liked it!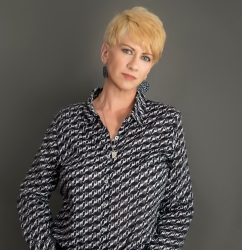 Latest posts by Deborah T
(see all)