I'm sharing with you a free printable jpg: a DIY Project Planning Sheet because there's nothing worse than really getting started on a project only to need to put it on hold. In my personal experience, this happens for two reasons. The first is not having the correct materials on hand to complete the job. The second is that I mess up something. Both boil down to one thing…lack of proper planning.
I now keep detailed notes on all my own DIY projects on hand. Good notes allow me to duplicate a project when somebody requests me to "make me one" or match up a paint color later.
I have always kept my notes on a spiral notepad, but I find I'm constantly flipping through the pad to try to find a particular project when I need to refer back. I also get carried away with the spiral notepad. Often, I'd have two or three projects on the same page. This DIY Project Planner that I developed will print a three-hole punch and put it into a three-ring binder by category.
I have designed this sheet to be simple and basic. If it's over-complicated, I know I won't use it. Here's how you can use your DIY project planning sheet.
SECTION ONE: Project
Jot down the name of your project. Simple, right?
SECTION TWO: List of Materials Needed
Make a list of everything you need to complete your DIY project. I live in an extremely rural area, and the closest hardware store is about 20 minutes away. It's always the simplest thing that I need when I make a run for materials…it's so aggravating to lose the momentum on any project.
I make a list of everything I need. Then I head out to my She-Shed to take an inventory and cross through the materials I already have on hand. This leaves me a list of items I need to purchase to get the party started.
SECTION THREE: Measurements
I'm sure you've heard the old adage, "Measure twice, cut once." Take accurate measurements before you start your project. This will yield less waste as a result. Also, this is the only way you can ensure that you have the proper materials on hand (see section two) to complete your project from start to finish.
SECTION FOUR: Project Notes
This is your space to make any relevant notes. I like to include the paint color information in case I ever need a touch-up, a materials cut list, and reminders to make the project easier in the future.
How to Print the DIY Project Planning Sheet:
This free printable is unlocked, so you can easily grab it and use it right away. It prints on an 8.5x 11″ sheet of plain paper. Follow these steps to grab it for yourself:
Hover over the image and "right-click."
Choose file –> "save as," then save to your computer.
Open the saved document, and use your print function or control + p
Set the print setting "landscape" orientation, click the box that says "fit to page" or "fill a page."
Print!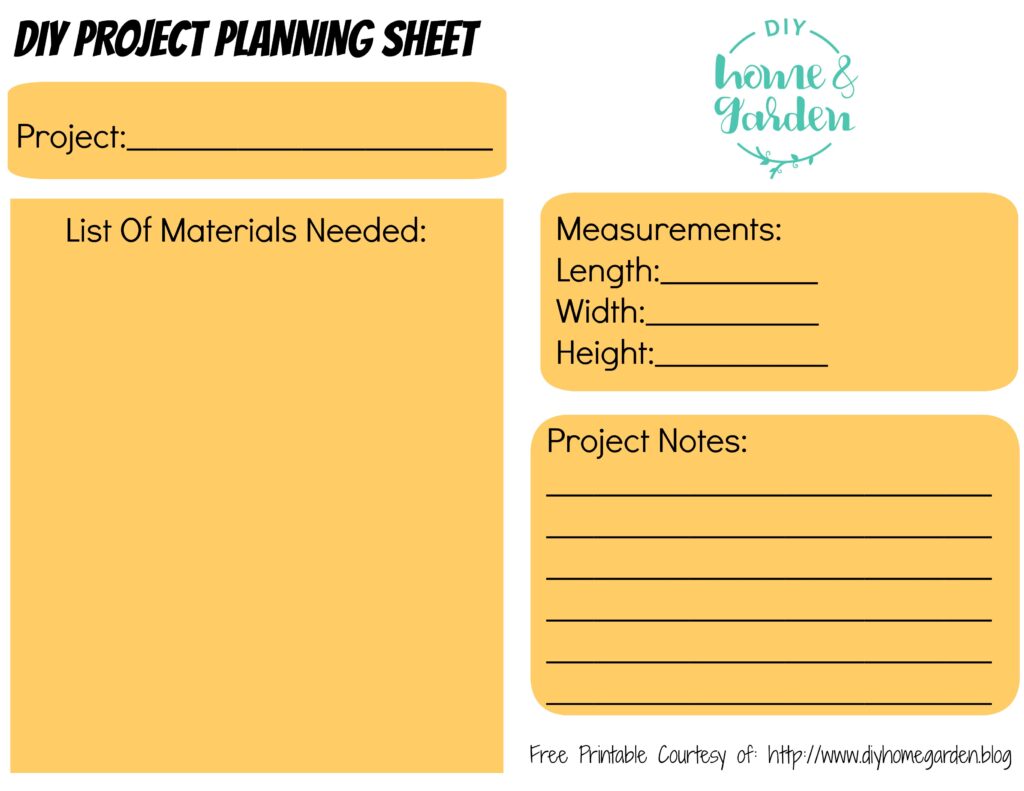 When you're planning a DIY project, it makes sense to plan properly. Even if you are thrifty and using reclaimed wood or upcycling a piece that you found in a dumpster, you don't want to waste your time. Or materials. Or money. If the project is worth doing, it's worth planning.
Keeping some form of a Project Planner is essential to the successful completion of any project. Whether you take notes on an iPad, spiral notebook, or using this free printable Project Planning Sheet, ensure that you keep accurate information for later.
Have a happy DIY day!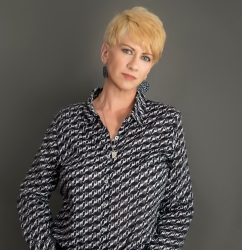 Latest posts by Deborah T
(see all)