When heroes sacrifice their lives on the battlefield for the greater good of their families and countries, they deserve to be celebrated. For US citizens, that means Memorial Day. We set aside this day to honor our brave warriors. As a matter of fact, we hold this national holiday every last Monday in May (yep, two days from now). So this means everyone gets a three-day weekend starting on Friday and ending on Monday.
It's the norm for families and friends to have fun, watch the Memorial Day parade and attend awesome events lined up for the weekend. But what if you're like me: just wanting something simple, easy and yet fun-to-do with your loved ones on that day? I'm glad we totally get each other 'cause I made this article just for you.
RELATED POST: DIY Project Cornhole Boards for an Awesome Memorial Day Weekend
There are loads of games that every one, in every age group, can play outdoors. Even the Foosball Table can be set up outdoor for enjoyment. For kids and teens, you can plan a Scavenger Hunt. Even adults can join in. I mean, who doesn't love finding the treasure? You can all play the widely popular Tag game. But if that just seems too normal, add a spin to it with variations such as Shadow Tag (great for a sunny Memorial Day), Freeze Tag and TV Tag.
If you love playing Cornhole, now's a great time to get everyone in on the fun. And even better, you can build your own boards with little to no strain on your budget. Dodgeball, Tug-of-War, Sack Race, Capture The Flag, etc. are all games you can definitely have fun playing during this holiday period.
Oh! Don't forget card games like Poker and Blackjack. Not everyone enjoys getting up and exercising their bodies, and as a great host, you have to provide entertainment for everyone, even those who would rather sit down than join in on the fun!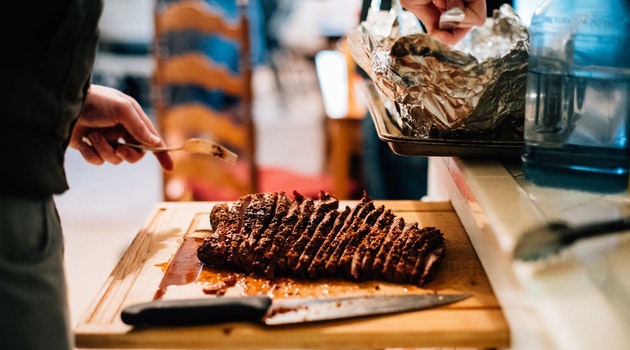 After hunting, dodging balls, tagging, tossing bean bags, and yeah, playing a hand or two of poker, everyone is bound to be hungry. Work that to your advantage by having cookouts, barbecues, or even tin foil dinners to make your Memorial Day celebration even more fun.
No need to go overboard though. A simple cookout of grilled burgers is an excellent idea. To create a variety of options, you can have plain burgers, veggie burgers, and those yummy ones having lots of cheese and onions. We should have buns and necessary condiments like ketchup and mustard readily available. It is advisable to prepare the patties beforehand for quick and easy grilling.
For Southerners who are very particular about their barbecues, this is the time to devote special attention to your meats. Slowly cook that steak, pork, brisket, or ribs. For a spicy and earthy rub for grilling your ribs, check out Deborah's Big Daddy's Rib Rub.
Tinfoil dinners are in another class of their own. If cooked properly on a briquette or hot coals, everyone would fall in love with the juicy and delicious taste of the meal. They are best served during campfires. So, why not have a little campfire in your backyard just to round off the glorious weekend? It sure would be fun.
Going for a picnic in the park is also a fantastic way to have fun this holiday. Pack some delicious and nutritious food such as sandwiches, potato salads and awesome dessert cakes.
The Takeaway: Get Out There and Have FUN on This Memorial Day
At this point, it's safe to assume that you have your Memorial Day celebration fairly outlined in your head, and I'm glad to have helped. Go right ahead and have fun but don't forget to stock up on lots and lots of water and soft drinks for that day, as it helps to hydrate and rejuvenate the body. Lastly, no matter the games played, award prizes and gifts to winners. Nothing is too small. Moreover, everyone knows that nothing makes a game more exciting than the knowledge that there is a pot of gold at the end of the rainbow.