When it comes to your home, you want to ensure that you make use of as much space as possible. After all, every inch of your home has some form of purpose, doesn't it? Your bedrooms are there to sleep and relax in. On the other hand, your kitchen is seen as the hub of the home. Your bathroom is a multifunctional space, and the living spaces can have varied uses. But your garden and outdoor space? Perhaps you don't use it as much as you should.
The problem people have is that perhaps they find that their outdoor space isn't really user-friendly. You may have a large lawn area and some plants. But, it's not good for sitting out when the sun shines or watching your children play. Sound familiar? It doesn't have to be that way. You can make your garden feel like an extension of your home. A space that can be used for all kinds of things. And certainly one that you and the whole family can benefit from.
RELATED POST: Create an Outdoor Mudroom If You Don't Have Room for One Inside
Hints for Making Useful Outdoor Space
Make the access easier
If you are really keen to spend more time outside then you need to make the access to the garden space easier. A great tip to bring the outside in is to change the doors leading out to it. If you were to install Sliding Glass Doors you may find that there is a big difference. You can open them up and feel like the garden is an extension of your home. It will also let a lot of light into your home. So it can actually be an amazing interior feature for your home styling as well.
Create zones in your garden
If you are lucky enough to have a decent sized garden, then perhaps you are not making use of all of the space. A great suggestion would be to consider creating zones in your garden. It may be a grassed area where you know children can play. It might be that you have a patio or decked area for sitting and eating, an area to socialize near your home or simply even a space to plant flowers or start your own herb and vegetable patch.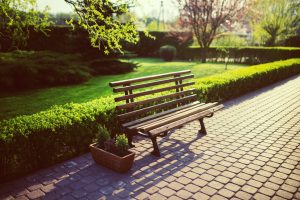 Have an outdoor kitchen space
Many people love the idea of using their gardens for cooking and eating in outdoor space. So, if you are wanting to make more of your garden, an outdoor kitchen could be the answer. You could make it very simple, with just a space for a grill. Or you could create a big working area to fit other things such as a pizza oven or a hob. If you can hook up electric outside you could even install a wine cooler or fridge. It could definitely be an added feature and may encourage you to use the garden more.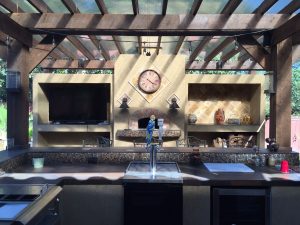 Think of where you could eat, relax and socialize
If you have a place to cook then maybe you need a place to eat and relax. Perhaps even one to socialize and entertain in. Near where you have put your things for cooking you could extend the patio or decked area and create a big enough space for chairs and a table. Cooking outside is great but eating al fresco is really relaxing. But this eating area doesn't always just need to be for eating. You could then use it to relax in the sun after a hard day, eat breakfast or drink a morning coffee and even things like socializing and inviting friends round.
Consider artificial grass
Artificial grass is very low maintenance and it can stop your garden from looking untidy when you haven't had time to mow the lawns. It can also be a great surface for all kinds of activities, looks great and children love it. It could be a real winning feature for your garden.
Have great storage options
Gardens and outdoor areas can look and appear untidy at times. It might not even be the fact that grass needs cutting or flower beds need attention, it could be to do with the amount of stuff you have in your garden space. Children's toys, garden tools, more chairs that are needed. So this is when good storage options in your garden could be the ideal resolution for this issue. Whether you choose a shed big enough for everything or one of those garden storage boxes it could make all the difference. Furthermore, you could paint a garden shed to match the rest of your garden so that it doesn't stand out as much.

Use solar lights to make the space useable at night
Having lights in your garden is a really great feature, and make your garden more useable at night when the sun has gone down. But using electric ones can end up costing you a fair bit so you might want to consider something else instead. Solar lights can be a really inexpensive way of lighting up your garden without the fuss of wires or electric. You can pick up some great designs and they can be as simple as sticking in the ground and then lighting up when the light has disappeared. If anything they are great decorative features for your garden.
Make time to use it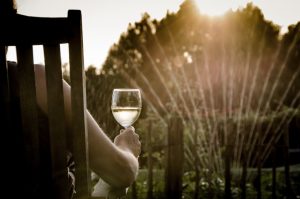 Finally, figure out when you might want to use your garden a little more. It might be that you have time in a morning to enjoy it first thing with a cup of coffee or unwinding with a glass of wine at the end of the day. It could be that you like to workout and so you may want to think about using your exercise time outside and workout on the lawn or patio instead. The fresh air can be great for it, but it could also work amazingly for meditation, yoga or just simply when you feel like you need to calm the mind. An outdoor living area is a great use for your garden.
I hope that this has given you some inspiration for some of the ways that you could use your garden.
---
Editorial note: Today's contributed post gives me some fantastic ideas. Do you have any suggestions to share?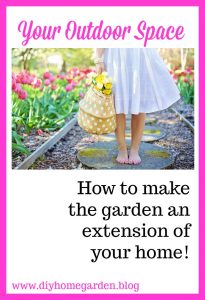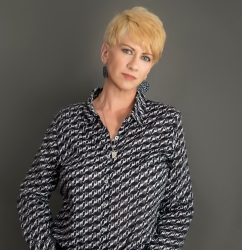 Latest posts by Deborah T
(see all)