With summer looming ahead, and a pandemic stopping us from international travel to Bora-Bora, you need to embrace the joy of sitting outside in the garden. Your backyard can be as luxurious as that beach environment you so crave. Plus all you need to know is how to breathe a little life into it. It is all about turning an overgrown or untended mess into a luxurious garden you'll enjoy.
So, let's check out some of the ways that you can add a little bit of luxury to your garden and have a beautiful place to sit and bask in the sunshine.
5 Ways to Create a Luxurious Garden Setting
Here are five elements to inspire you to design a luxurious garden. Pick one project or change, at least for a start!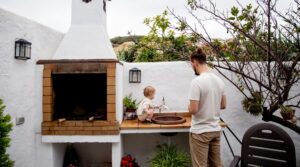 1 – Up your landscaping game
One of the most luxurious ways you can improve your garden is with landscaping. You can bring in an expert if you cannot do it yourself, but you can turn an overgrown garden into a lush, green wonderland in no time at all. You go from having a plain space to one that looks pretty and you want to spend time in.
2 – Invest in comfortable outdoor furniture
Outdoor furniture is one of the best things that you can add to your garden, especially if you want to chill out and relax in the sunshine. You can invest in an Adirondack chair for every member of the family, and situate it around an outdoor dining table. You need to think about where you can add the furniture and make sure it'll fit, but it makes sitting in the sunshine a far nicer experience.
3 – Add the colors of nature by planting flowers
While a lush green garden is a wish for most people, you need pops of color to brighten the space. The best way to do it? Flowers! Plant seasonal flowers along your garden and plants that are easy to maintain. You can add every color of the rainbow if you want to, but you need a color injection to really enjoy a little luxury.
4 – Make your patio more enjoyable
If you want to enjoy your garden space, think about either adding a patio or getting out the pressure washer to bring your patio tiles back to life. It can be a really cozy place to sit and it can draw the eye to bring luxury to the garden.
5 – Build an outdoor kitchen
Outdoor kitchens are big right now. But if you want to add that luxurious touch, go for the installation of a pizza oven. An outdoor pizza oven is perfect for those who love to eat outside and be sociable while they do it. You don't have to be a chef. However, when you invest in a pizza oven you're going to feel like one.
The Bottom Line on Making a More Luxurious Garden
Summer in the middle of a pandemic is less than fun. But this is how you can make it one of the best things you do this year. You can transform a garden or a balcony if you like and you can add luxury while you do it. You can make your boring old yard turn into a space where you don't mind staying home. Take a moment and plan your garden properly, and you can have a far more luxurious garden.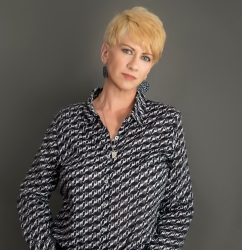 Latest posts by Deborah T
(see all)