When it comes to organization, the size of your kitchen doesn't matter. The best kitchens are those where you can find anything instantly, and every single pan has its rightful place. With small appliances, you have to think about a lot of storage, especially when some things are very fragile. Additionally, it may be hard to figure out how to store things like plastic containers or lids. That situation means one thing–it's time to organize your kitchen.
A badly organized kitchen can shorten its life and force you to think about cabinet redooring or even replacing all of your furniture. Fortunately, here you will find a few tips on stopping hunting around for a slicer and getting rid of things falling out of your cabinets.
7 Easy Hacks to Help Organize Your Kitchen
These tips will help you get your cabinets back in order in to time at all.
1 – Invest in Large Containers
One of the most important things that people forget is investing in large containers. The best kitchen tips help you find storage for everything and get rid of unnecessary stuff. If you have a lot of small containers, you will never be able to keep your kitchen organized. A trick that many use is investing in plastic containers with lids. They are cheap, big enough to store anything, and can be reused for anything from storing napkins to silverware.
2 – Get Rid Of The Excess
It can be hard to admit that you have too much stuff in your kitchen and start getting rid of it. However, you should never forget that it's better to have less stuff and know where something is than having many things and no room for them. 
3 – Don't Overbuy
This is probably one of the biggest problems when it comes to organizing your kitchen. People tend to buy more than they need because they think that they will improve their life somehow. Having lots of multipurpose things around the kitchen is always good, but you shouldn't overdo it. For example, if you invest in spices or herbs, make sure that you use them properly and learn how to store them properly. Ensure that every item in your kitchen has a purpose and a place to call its own before buying something new.
4 – Organize Your Cabinets
Cabinets are one of the hardest things to organize, but if you think about what you need and what can be left without, organizing them can be easy. Just remember that everything has its rightful place, even though that place may change from time to time. This will help you enjoy your kitchen and stop worrying about where things belong. If you always clean your kitchen before cooking or after eating, you will also run into fewer problems with messy organization.
5 – Organize Your Spices
Spices can be extremely hard to organize and keep track of. The best kitchen tips for those who love to cook are those that help you keep everything properly stored and organized. If you don't have a lot of space, try investing in spice racks that can be placed on the countertops. This way, you won't have to worry about running out of space in the cabinets or about getting spices dirty over time because they won't be stored with other things. Additionally, spice racks will make sure that you always find any spice when you need it. You can also try storing spices in cabinet inserts, which are pretty cheap and take up very little space.
6 -Use Proper Containers for Leftovers
When you prepare dinner, it is important to remember that everything has its rightful place. This means that you have to store leftovers properly so that they don't get in the way when you're cooking later. For example, if you are preparing rice or noodles, make sure that you have a container where you will store them afterward. If you don't have a specific container, invest in one because it will save you a lot of time and energy. Also, if you plan on storing pasta for later, make sure that you line your containers with paper towels or wax paper to avoid sticking.
7 – Use Plastic Storage Bins
Plastic storage bins are handy when it comes to organizing your kitchen because they come in all sizes and colors so that you can adjust them to your needs. For example, if you want to store some cooking utensils separately from others, buy different colors for each one, so it's easier for you to find what you need. If your cabinets lack space, then you can use them in the drawers as well.
The Takeaway: It Is Easy to Organize your Kitchen if You Follow These Tips
We hope you found these kitchen organization tips helpful. Having a well-organized kitchen is crucial to help you keep your sanity while cooking. Not only does it make food preparation easier, but it also makes the clean-up process less of a headache. By following these tips, you'll be able to get a handle on your kitchen chaos and organize it more efficiently, saving time for other tasks.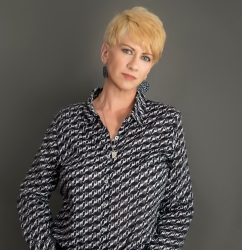 Latest posts by Deborah T
(see all)