Finishing touches come in all sorts of shapes and sizes, each carrying its own little touch of finesse and beauty. The smallest tweaks create the biggest impact, so you don't need to spend lots of money to transform your home. And believe it or not, you also don't need to get the paintbrush out to change your home entirely. The following finishing touches will allow you to learn to love what you have without making drastic changes.
Don't Overlook These Four Stylish Details
These four elements are essential to address in your home decor. They show that you carefully and thoughtfully considered everything detail!
1 – Door Handles
It goes without saying, a stylish door handle throughout the home compliments and finishes off your decor entirely. Do not underestimate the style and beauty that refreshing your door handles brings to your home. You can utilise your door handles as accent décor by incorporating contrasting metals and natural materials to increase the longevity of the door handle and your interior feel. The upgrade in the handle will create beautiful, eye-catching focal points around your space.
Finishes to consider:
Antique Brass
Matte Black
Stainless Steel
Satin Nickel / Satin Brass
Polished Chrome / Polished Nickle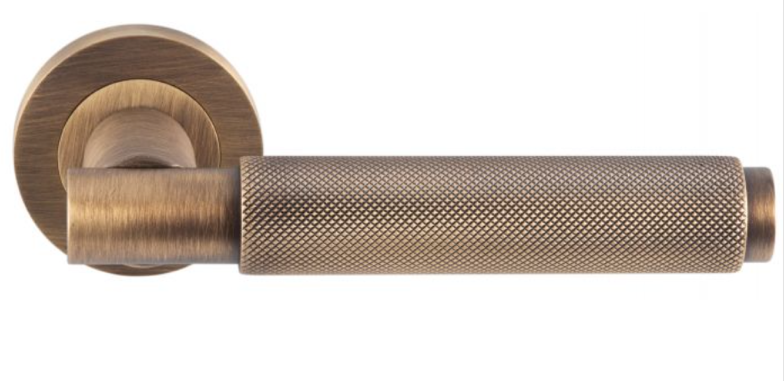 Image Credit: GJohns | Door Handles
2 – Lighting
A perfect finishing touch to your home is perfecting the lighting. Ensure you're placing lighting strategically around the home so that it is both useful and beautiful is key to adding the simplest yet most effective finishing touches to your home décor. Consider the space and the purpose for which you intend it. For example, if you're looking at your bedroom lighting you may want to consider lighting above your bedside tables that can be tilted and controlled for the perfect reading light. Alternatively, any dining room lighting may benefit from two to three drop pendants hung low above any large rectangle dining table.
3 – Artwork
Artwork adds a level of personalization to your home which is the perfect finishing touch to your home décor. If you don't have a feature wall, put down your wallpaper paste and commission some striking artwork instead. Your artwork could complement your accent décor such as your door handle choice to pick out the bold and striking color tone across the room. If you're looking at creating a more luxurious, elegant finish to your home it would be advised to stick to the more neutral tones with darker accent colors throughout rather than a bold color choice.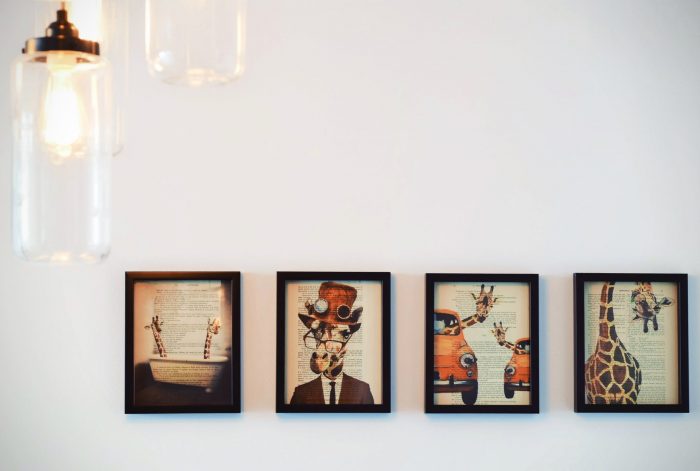 4 – Soft Furnishings
Your soft furnishings take your space from house to home by adding beautiful elements of texture and definition. There are huge aesthetic advantages to soft furnishings by providing warmth and comfort. Rugs are a perfect way to offer additional warmth from cold flooring or a difference in textures and contrasting colors. Enhance your home's tranquillity levels through scatter cushions, throws, fluffy bathroom towels, and rugs. There's just something about a lovely sofa featuring contrasting scatter cushions that add a gorgeous finishing touch to your home, perfect for welcoming you and your guests into your living space for a cozy night in.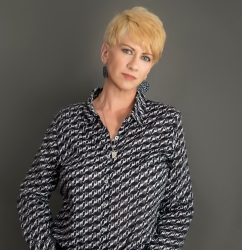 Latest posts by Deborah T
(see all)