Forget keeping up with the Sophia Lucia or any other celebrity, it's all about what is going on next door and on your street. That doesn't mean you nosey into other people's business, but the habit of keeping up with your neighbors when it comes to your home is starting to creep in.
It's not a bad thing either, when done with the best intentions. You see keeping a property looking good on the exterior, and if everyone else follows suit, makes your street looks like the perfect place to live. So, if anyone happens to be selling their home it will help them out no end if the rest of the homes matched and looked the part. It could even increase the value somewhat.
Whether you want to start a trend, or feel like you are letting your street down, here are some tips on how you can get the ultimate curb appeal.
RELATED POST: Curb Appeal: The 3 Easiest Boosts
5 Ways to Keep up with the Neighbors
Here are some easy ways to ramp it up and keep in step with other neighborhood homes.
1 – Take care of those lawn areas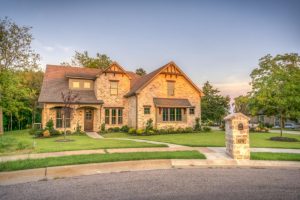 A well-kept lawn that's cut regularly can really add to your curb appeal, but equally, an unkempt lawn can have the opposite effect. It is so important to ensure that you cut those lawned areas every time you have the opportunity to do so, otherwise before you know it your front garden can turn into a bit of a jungle.
It's also a good idea to give your lawn a bit of TLC. You could do this by trimming the edges to your flower beds if you have them or giving the grassed area a feed to add a bit of vitality and life to the health and color of it.
2 – Think about your garage doors, your windows, and your front door
Now you need to focus your attention on the front of your property and how it looks. Broken garage doors, unclean windows, and an unpleasing front door just won't do. It could be time to replace the garage doors and companies like Better Built Doors have a great selection.
You may have someone who does a window cleaning service in your area. Or, take some time to do it yourself. It may seem like a back-breaking chore, but it could make a world of difference to your home. You could even consider replacing your front door with something new or striking, perhaps opting for a colored door perhaps.
3 – It doesn't take long to brush away the debris
There is no denying that driveways and paths can accumulate the odd bit of debris such as leaves and sticks, this is especially noticeable during the winter. But you could look at making a weekly sweep part of your cleaning schedule or "to do" to stay on top of it. It is a small amount of effort that can have a big impact.
4 – What about the gutters?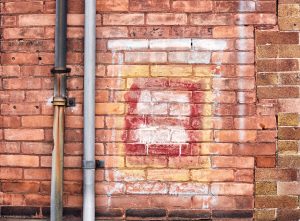 Clearing out the gutters could be a job saved for that yearly "to do" list, but if you find that they are looking particularly overloaded, or even causing drainage issues then now is the time to get up there and give them a clearout. If you do not want to take on the job yourself, there will likely be a local service happy to resolve the problem for you.
5 – Add fresh flowers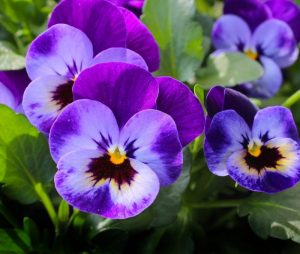 Finally, why not add a bit of color to the front of your home by planting some pretty flowers or adding a few pots around your front door. It could be a pretty addition to the frontage of your property. The vibrant appeal of flowers is universal.
The Takeaway on Keeping Up with the Neighbors
Keeping up with your neighbors, as long as it's done in a sense of pride of ownership. However, too much one-upping can get costly in the long run. And, it can create ill will.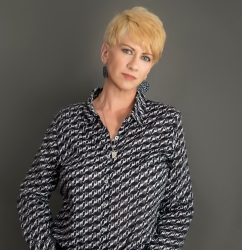 Latest posts by Deborah T
(see all)