Move-in day is both exciting and stressful. It's the first day of a new chapter of your life, and while you will probably be happy about the prospect of the move, you might be more than a little frazzled too. Hiring the best moving day helpers will help you eliminate the stress.
It makes sense!
After all, there will be a lot for you to do, and at any moment, there is the potential for moving day chaos.
From late removal services to missing pets, a lot of things could go wrong.
Four Moving Day Helpers Who Take Away the Stress
However…
With the right people by your side, the big day should go a lot smoother.
#1: The best moving company
While there will be lots of firms advertising their removal services, you do need to make a shortlist of possible candidates for you. Read reviews, ask for recommendations, and visit their websites for proof of their abilities. Allied Van Lines is a company that promises much, with customer testimonials on their page and 88 years of moving experience.
But conduct your own research, and consider that firm alongside others in your local area. If you hire the best removal service, you won't be sat waiting on your doorstep, you won't run the risk of your belongings being damaged, and you won't be subject to any hidden fees.
#2: A pet-sitting service
If your only pet is a goldfish, you don't need a pet sitting service. The same applies if you only own a tortoise. However, if you have a dog or a cat, you might want to consider hiring somebody to help. As your doors will be open for much of the day while you're moving boxes around, your four-legged friends could make a run for it.
This is especially true for cats who get stressed when there is a lot of commotion around them. If they have been safely put in the care of a professional for the day, you will have better peace of mind. Alternatively, leave them with a trusted neighbor or purchase a cage to contain them.

#3: A babysitter
You shouldn't have to worry about your teenagers, as they are less likely to be getting under your feet on moving day. They will probably be content to sit with their phones while you do all the running around! However, if you have very young children to look after, it can be difficult when you're trying to get everything ready for the move.
Not only will they need your constant attention, but they might put themselves in harm's way if there are a lot of boxes around. Hiring a babysitter could be a good idea then, be that a professional, or somebody you know from within your friends and family.
#4: A cleaning service pro
The last thing you want to do after clearing your home of boxes is to have to head back in to give everything a good clean. You want to be away on your new adventure! So, to make sure your home gets a thorough clean, consider a cleaning service. You won't even have to lift a finger when they're around unless you decide to make them a cup of tea. It's beneficial to hire a cleaning service when you're renting, as you want to make sure you get your deposit back. But whatever the case, you do want to ensure everything is ready for the new residents moving in.
The Bottom Line: Hiring Moving Day Helpers Makes for a Smoother Move
Don't go it alone! Hire the moving day helpers that you need. They will make your life much easier on the big day. Many hands make light work after all!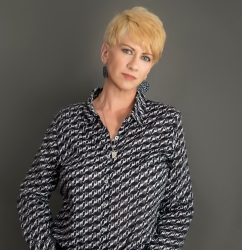 Latest posts by Deborah T
(see all)