A home move can be a little chaotic, but it doesn't need to be!
The key is getting organized early on. To help you to organize the perfect house move, check out these four hints and tips.
Four Things You Can Do for an Easier Home Move
Even if you hire the best movers, you must have a great action plan.
1 – Create A Budget
First things first, it's a wise move to create a moving budget. You should include all of your moving expenses in your budget, such as your removal company's costs, insurance, packaging materials, and any new furniture items you'll need. To factor in your expenses with the rest of your monthly budget, try using budgeting apps such as YNAB, Mint, or Goodbudget.
2 – Deep Cleaning
When you've packed up your possessions, it's time to deep clean your home. Many prefer not to use chemical-based products, choosing DIY home cleaning solutions such as vinegar, lemons, baking soda, and essential oils. There are also many green cleaning brands that you can try out, including ECO, Puracy, and Seventh Generation. To support your cleaning, try using the following tools:
Tody: With the Tody cleaning app, you can create customizable cleaning lists, plan your cleaning schedule, and get organizational hints and tips.
House Cleaning List: This app has all you need to get your home looking spotless in no time. You can choose from over 150 + tasks to create your lists, plus add your own.
Spotless: Another excellent app for cleaning, Spotless speeds up the process so that you can get things looking great, fast. Whether it's cleaning windows or removing carpet stains, Spotless can help you get on top of the cleaning.
3 – Declutter
You won't want to move a load of old clutter to your new place, so it's best to eliminate everything you no longer use. When decluttering your home, you'll want to keep things green, and ensure that you dispose of your old possessions by recycling or selling them. You can sell your old stuff in many places, including Wallapop, Decluttr, and Facebook marketplace. Any money that you make from selling your old possessions can be put straight towards your moving budget.
Decluttering can take time, so you should start the process before your moving date. But if you are a sentimental person having a hard time getting rid of items easily, you might as well find a storage space that can temporarily accommodate your belongings.
4 – Removal Service
It's important to find a top-quality removable company to ensure your move runs smoothly. Look out for a company with excellent experience, great reviews, and reasonable prices. Here are a few questions you might like to ask for a potential removable company.
Do you include insurance in your services?
Do you offer packaging services (if appropriate)?
How long can I expect the move to take?
It's well worth looking at several providers for a top-quality moving service before you decide. With quality service, you'll be sure to get a stress-free house move. Once you've got a quote from a great removal company, planning the rest of your budget is far easier.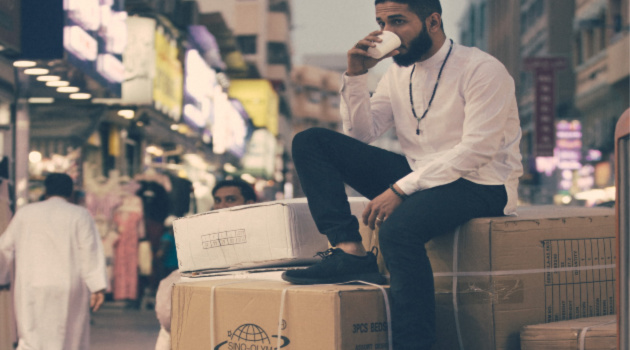 The Bottom Line: You can move home without losing your mind
When you move home, it can be very stressful–but it need not be that way! Good organizing before the trucks arrive to collect your valuables will keep you sane. Follow these four tips for a smooth transition.
Latest posts by Shashika N.
(see all)