When it comes to moving, big families have more to think about. They have to worry about packing and unpacking all their belongings and figuring out how to get everyone and everything from one place to another. Here are some tips that can help make the process easier.
10 Things Big Families Can Do to Prepare to Move to a New Home
Preparation is the key to success in any move. But it's even more essential for big families!
1. Big families should prepare for the move early–the sooner the better
The earlier you start packing, the better. This will give you time to sort through everything and figure out what you need to take with you and what can be left behind. When it comes to packing, it's better to be organized than to try and cram everything into boxes at the last minute. You can also use this time to start purging some of the items you don't need or use anymore.
2. Make a list
Making a list of everything you need to do before moving helps ensure that nothing gets forgotten. Include everything from packing to arranging for transportation to reserving a moving truck. You can even list things like finding a new school for your kids or setting up utilities at the new home. List everything from the big tasks to the small details to ensure nothing gets overlooked.
3. Delegate tasks
You can't do everything on your own, so you need to enlist the help of family and friends. Give each person a specific job to help with, whether packing or cleaning the rooms in your new home. This will make the process go much faster and help reduce your stress levels.
4. Pack essentials separately
When you're packing for a big move, you must pack a separate bag or box of essentials you'll need during the first few days in your new home. This can include toiletries, paper plates and utensils, cleaning supplies, and essential documents.
Always keep this bag with you to quickly access it when you need it. You can also ask a trusted friend or family member to hold onto this bag for you so it's available when you arrive at your new home.
5. Big families must take care to hire the right moving company
Depending on the size of your family and how much you have to move, it may be worth hiring a moving company. This will take the burden off your shoulders and ensure that everything is packed and moved safely.
Be sure to do your research and get quotes from several different companies before deciding. Find a company with experience in moving large families and ask about their insurance coverage, just to be safe.
6. Arrange for childcare
If you have young children, you'll need to make arrangements for childcare on moving day. This can be a family member or friend who can watch the kids while you're busy with the move. If you have older children, they can help with packing and moving minor items.
7. Take breaks
Packing and moving can be overwhelming, so take breaks when you need them. Step away from the boxes and take some time to relax and recharge before jumping back into the process. This will help keep you focused and energized throughout the move.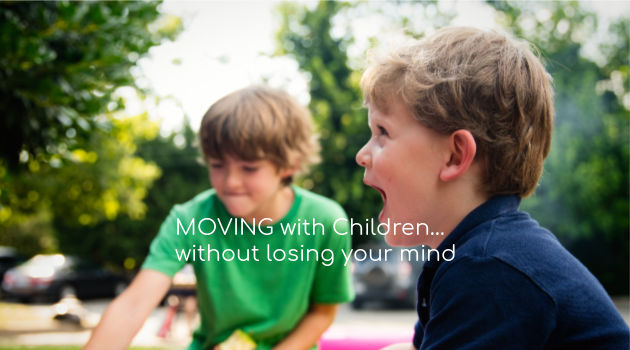 8. Stay organized
During the move, it's important to stay organized. Keep a list of items that need to be unpacked and ensure everything is put away correctly. This will help make the unpacking process much easier and ensure that your new home stays tidy. You also want to make sure that you keep an inventory of all your belongings as you pack them to record everything that you moved.
9. Big families must be flexible
When moving with a big family, it's important to be flexible. Things might not go exactly as planned, but that doesn't mean you can't make the best of it. Embrace any changes or challenges and do your best to work through them. Remember that moving as a big family is an adventure, and you'll get through it together.
10. Have patience
Packing, moving, and unpacking can be stressful, so it's important to have patience throughout the process. Things will undoubtedly go wrong at some point, but try to stay calm and focused on the task at hand. If you can remain patient, the whole process will be much less stressful.
The Takeaway: Big Families Have More Planning for a Move
Moving is always a stressful event, but having a large family can be even more challenging. You can make the process easier and less overwhelming by following these tips. Whether you're packing, moving, or unpacking, stay organized and patient throughout the process. And most importantly, don't forget to take breaks when you need them. With a hefty amount of advance planning and preparation, you can help big families move with great success.
Latest posts by Shashika N.
(see all)