The three hottest trends in modern yard design are practical, achievable, and put a sensory experience at the forefront.
Having a pleasant and usable outdoor space is a bonus. You can design even the smallest of yards for regular and comfortable use. Additionally, if you have an average-sized yard, there's a lot you can do to make it a place where you spend more time. Whether you live alone, as a couple, or have a family being able to get outside in the good weather is also great for your health and well-being.
The Three Hottest Trends in Modern Yard Design
We see some interesting trends in yard design that allow for a beautiful yard to be created for not a lot of money, so let's have a closer look at how to go about having a beautiful yard.
1 – Designing a Chic but Comfortable Seating and Dining Area
If you're going to use your yard, you will want a seating area. This will make it ideal for entertaining friends or simply for the family to use when they want to take in some sun and fresh air. Pick a spot that gets the sun but also offers shade. A corner spot is good if possible as it will help shelter you from the wind. If your location is susceptible to wind, you could erect a wind break to keep it covered.
You'll find the choice of modern outdoor furniture is extensive. We recommend you check out these designs for inspiration and a good choice of styles at sensible prices. They are a known brand that specializes in quality furnishings and are worth checking out in more detail.
With your chairs, you should also add a table, a great piece of furniture for eating your evening meals al fresco in the summer months. Besides that, we suggest you look at outdoor lighting for your seated area. Lights enable you to expand the time you can spend out there as the light fades.
2 – Keeping a Lawn Tidy
One favorite feature of a yard is the lawn. Indeed, this feature never goes out of style!
A lush green area of well-kept grass always brings a smile and looks pretty special too. Lawns do need maintenance, however, so you'll have to get the mower out often during the growing season. Also, be aware there are many strains of grass, some of which will be suited to your prevailing climate than others. Talk to your local garden supplies store and see what they recommend, as they will have experts on hand to point you to the most practical grass for your lawn.
3 – Add a Soothing Water Feature
Water makes a great addition to a yard, especially if it is a feature in which the water flows. You can find inexpensive water features in a range of budgets. The water pipes in from a reservoir within the item. You can find them as waterfalls, fountains, and ornaments that have a constant flow of water over them. Then it refills constantly, so you don't even need a pond.
If you want a pond, you can buy ready-made pond liners, and all you have to do is dig the hole and put the liner in and fill it. Or, if you prefer, get someone to install it for you. It won't cost a great deal. You can buy pond fish and plants at your garden or aquatics store and add ornaments. You may even find nature plays a part and your pond becomes a place for frogs to live.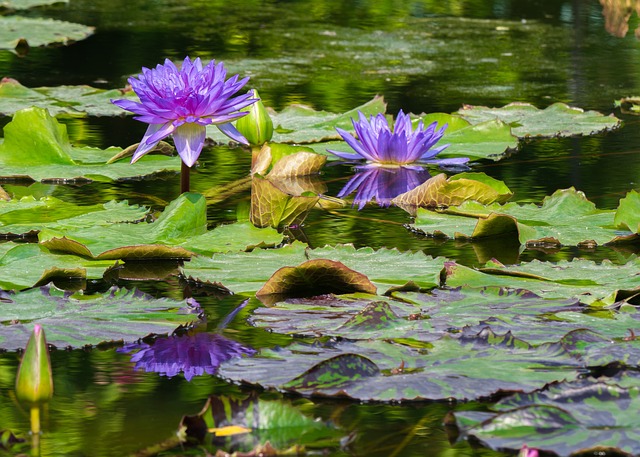 Your outdoor space deserves to be used, and once you have made your yard into a beautiful and comfortable place to be, you'll begin to use it all the time. It's good to get outdoors, so start planning now and have that modern yard design you always wanted.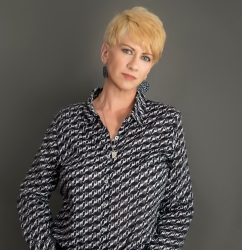 Latest posts by Deborah T
(see all)