Each year, many tourists visit Mexico because of its amazing resorts, and massive tourist centers like Cancun, Punta Cana, Cozumel, and Tulum. Unfortunately, most people end up ignoring the rest of the country. Mexico is a diverse country with each region being different than the other. Central Mexico holds culture like the Aztec city of Tenochtitlan and the central metropolis of Mexico City. Similarly, the Southern part has picturesque beaches of Quintana Roo, while the North has the forested mountain of Sierra Norte and vivid desert landscapes.
Top 7 Things to do in Mexico!
Mexico holds everything! That's why it attracts tourists of varied interests from all over the world. With that being said, here are some of the must-visit places in Mexico!
1. Trek Around Tulum in the Yucatan Peninsula
Tulum is home to ruins that date back to the 11th century. The city was once a major trade center, and its ruins have been preserved well by the local authorities. In Tulum, the El Castillo is a center of attention to the tourists as it is one of the largest Mayan temples in the country. You can hire a guide to show you around and inform you about the history.
2. Wander in Mexico City
Standing among one of the largest cities in the world, Mexico City has a vibe of its own. The city has world-class museums, several historic buildings, bustling city squares, and sprawling markets. So, if you are a Mexican food lover, then this is a place you'd love.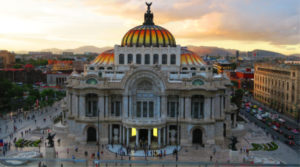 3. Turn to the Pacific Coast
Mexico has several vacation spots like Los Cabos, Puerto Vallarta, and Sayulita. All these spots are located on the Pacific Coast of the country, and they offer amazing beaches and resorts. That's the reason why these places are loved by expats from the entire North American region. You can either enjoy a laid-back lifestyle or ride the waves to enjoy the busy surf scene in Sayulita.
4. Visit Chichen Itza
Known as one of the largest Mayan archaeological sites, the Chichen Itza ruins date back to the 550 AD. While traveling to Mexico, visiting these ruins is a must. You will get to wander around the site, see age-old temples and complex columns, tombs, and old ball courts. Moreover, the most attractive structure in this area is the Temple of Kukulkan, also known as the "Castillo."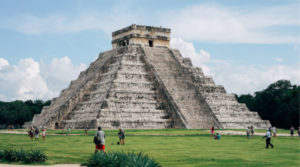 5. See a Volcano
Mexico is home to more than 30 active volcanoes. These natures marvels are a rare sight, and you need to see them in person. The best thing you could do it to visit the Volcan Paricutin, an 80-year-old volcano that emerged from the ground in the mid-20th century. Similarly, you can also visit Orizaba, a 5,636 meters high volcano that lies on the border of Puebla and Veracruz.
6. Take a Dive
Mexican seas are some of the world's best diving spots. It is mainly due to the diverse marine life, eco-friendly practices, vast coral reefs, crystal clear visibility. Here, it must be noted that the world's second-largest reef system, the Great Maya Barrier Reef, is near Cancun in Mexico. Other than diving, you can snorkel in these waters or enjoy various water sports.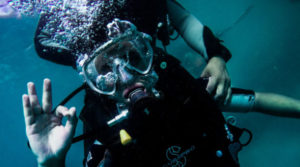 7. Visit Guadalajara
The second-largest city in Mexico is known for its mariachi and tequila. Guadalajara is stuffed with culture, museums, thrilling nightlife options, and a labyrinth of old streets to wander. While visiting the city, check out the Hospicio Cabanas, a 19th-century hospital and the Guadalajara Cathedral. The cathedral has a Gothic theme, and it features the artworks of different Mexican artists including Murillo.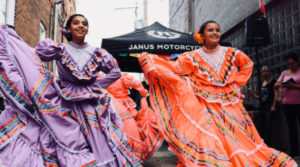 Other Activities
Other than the seven main attractions mentioned above, Mexico has so much to offer. Furthermore, you can also check out the following places:
Oaxaca – You will fall in love with this state if you are art and culture lover.
Teotihuacan – The pyramids located at Teotihuacan project the might of the Aztec empire. History of the city dates back to 400 BC which makes it a must-visit.
Island of Dolls – This island is for the ones who love visiting creepy places. The island is covered with creepy dolls in the memory of a girl that drowned in these waters decades ago.
The best way to visit most of the attractions in Mexico is through tours. These tours are light on the pocket as they take several people for sightseeing at the same time.
Saving Money on Your Mexico Trip
Mexico is one of the most budget-friendly destinations. Even tourist hubs like Playa del Carmen and Cancun aren't that expensive. Here are some useful tips that will help you save more on your tour.
Eat Local Food – The markets throughout Mexico are a great way to eat inexpensively. Therefore, while heading out on day trips, try to purchase food from the local markets. In these markets, you'll find cheap fruits, vegetables, and other items for as cheap as $1.
Consider Traveling off-season – If you choose to travel in April or December, the chances are that you'll benefit from the off-season rates. You'll get cheap accommodations, food, and travel rates that will help you save up on costs.
Travel Inland – Most tourists travel to the county to enjoy its coasts. These places are, at times, overpriced, which steals away all the fun. If you want your vacation to be cheap, consider venturing inland.
Moreover, if you want to eat out on a budget, consider embracing "Comida corrida," a mid-day meal option that caters to all your lunch needs. Similarly, as a tourist, consider drinking less in bars and clubs.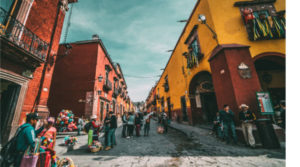 Staying Safe in Mexico
Media often tries to paint Mexico as a dangerous place for tourists – which is the opposite. Mexico is an entirely safe country which welcomes many tourists each year. However, petty theft is somewhat common here, and you need to keep your valuables in check all the time. As a tourist, if you stay away from drinking, drugs, or sex tourism, you'll be safe from all the significant troubles. And more importantly, you will create great memories. The locals are friendly and willing to help if you need any.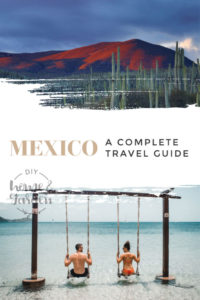 Latest posts by Shahzad Khan
(see all)