Everybody has different ideas of what they would like to use a log cabin for. From a workshop to a playroom, and a model railway heaven to a home office – the potential uses are numerous.
While you may want to have a small log cabin in your yard due to its practicality, keep in mind that these buildings also add value to a property. What's more, your small log cabin probably won't even require planning permission.
Here's why adding a log cabin to your yard can be a good idea: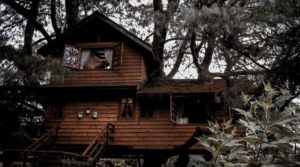 1 – They Add Value to a Property
Not all properties come with attics that can be converted for some extra space. In such circumstances, a small log cabin at the end of the yard is the best solution.
While you may use your log cabin as a home gym, a potential buyer of your property might see it as the perfect spot for a home-based workplace. They will probably have to make some changes, but they will undoubtedly see the cabin as a valuable addition.
Even if you already have an extension, a small log cabin can still make your property more appealing. Buyers may have different opinions on how to use it, but its presence certainly adds value to your home.
2 – They Don't Require Planning Permission (maybe)
When it comes to planning permissions for small log cabins, the laws vary from one country to another. However, these buildings typically do not require construction permits.
For example, Irish law states that structures that don't exceed the height of 3.9 meters and aren't larger than 25 square meters do not require building approval.
As expected, this makes the process of small log cabin installation a lot faster. Still, make sure to check with your local council before the construction.
3 – Log Cabins Have Multiple Uses
As we already mentioned, small log cabins have many different uses. Due to the increase in telecommuting caused by Coronavirus, many owners use them as home offices.
A lot of families use these buildings as weekend getaways. In some cases, parents allow their teenage children to use yard log cabins as their rooms. In that way, your son or daughter can have a place of their own, separated from home but still not far from it.
Additionally, these convenient structures can be used as simple garden sheds, workshops, storage rooms, garages, table tennis rooms, snooker rooms, summerhouses, holiday cottages, hobby rooms, garden saunas, private fitness centers, and art studios.
4 – They Have an Aesthetic Value
Small log cabin designs are as unique as the people opting for them. The appearance of these buildings depends upon several factors. These include material, corner construction, log anchoring, etc.
A beautiful, well-designed log cabin easily adds a "cool" factor to any yard. When the cabin is taken care of and decorated with eye-catching potted plants, this building changes or complements the garden's character.
The aesthetic value of a small log cabin is particularly important to those who take special care of their gardens. Such people want their backyards to look as best as possible, and the addition of a beautiful wooden cottage is certainly an enhancement.
5 – They Are Energy-Efficient
As wood has natural insulation properties, small log cabins are also energy-efficient. They trap heat and make it easy to maintain a stable internal temperature. As such, small log cabins help with cutting down on electricity bills.
When it's well-constructed, with no gaps between the logs, a building of this type reduces energy costs by up to 30%. The inherent thermal mass of their logs turns these cabins into ideal energy-efficient retreats during wintertime.
6 – Log Cabins Last for Generations
Besides being cost-effective and practical, small log cabins are also long-lasting.
When it's constructed from adequately treated timber, this type of building lasts for generations. The timber needs to be kept dry, which is why companies who construct log cabins build them on waterproof bases.
As a long-lasting structure, a small log cabin in your yard can easily become your family's heirloom. It's something even your grandchildren will be able to use, inheriting it from you.
7 – They are a Healthy Choice
Are you planning to use your backyard cabin as a home office? If so, you'll be pleased to know that these buildings bring benefits to one's physical and mental health.
Due to even humidity and temperature levels, mold spores rarely spread inside log cabins. Moreover, their wooden interiors provide that cozy, homey feel, and are great to spend time in. Using a building of this type as a home office guarantees stress-free working.
8 – They Turn the Yard into Inhabitable Space
Besides work and hobbies, a small building in the yard can also be used for living. With one of them behind your house, buying or renting extra space is unnecessary.
A convenient, practical structure will turn your yard into a habitable space. For example, your teenage kid can use it as a place of their own. Or, you could simply rent it out to other people for some extra income.
Either way, your yard won't only be pretty to look at – it will become habitable. Spending time in the cabin will let you enjoy the sights and smells of your garden, as well as natural light.
9 – They Are a Source of Inspiration
Whether you're an artist or a remote worker, you want the place where you'll be spending most of your time to inspire you and boost your mood. And what better place than a small log cabin surrounded by trees, flowers, and singing birds?
10 – Custom Build to Suit Any Need
What's more, these buildings are highly customizable. They can be turned into personalized work heavens. You'll be able to paint the walls however you like, bring in the furniture of your choice, and organize everything in an eye-catching but practical way.
The Bottom Line on Adding Small Log Cabins to Your Yard
Anything that increases property value is a worthwhile investment. However, the appeal and versatility of small log cabins are just as valuable. These buildings introduce a number of benefits – you won't be making a mistake by adding one of them to your yard.
Kevin has gone through an extensive home renovation with his son, which he has both thoroughly enjoyed, and dreaded every morning. He is now the proud owner of half his dream house (the other half has been waiting for spring). You can read more of Kevin's work on PlainHelp.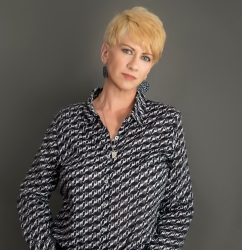 Latest posts by Deborah T
(see all)