As a society we waste too much food, there's no doubt about it. Not only is this pretty shameful behavior when too many people in the world have to go without, but it has dire consequences for the environment too. One thing we can all do is work to reduce our waste. Each of us should strive to be smart in stretching our food budget.
Here are some easy kitchen hacks to minimize your food waste, save money, and give you some delicious end products.
3 Easy Methods of Stretching Your Food Budget
1 – Freezing
It's no surprise that freezing prolongs the life of your fresh foods, but don't just go sticking hunks of meat and veg in the freezer as it makes them harder to use. Get smart with your freezer and you'll always have convenient ways to cook. You could:
Chop fresh herbs and freeze them in oil in ice cube trays
These can be dropped into soups, stews, and other recipes
Chop fruit into small pieces and put into sandwich bags
Pop into the blender with some juice and you have the perfect smoothie portion
Batch cook meals and divide them into plastic or glassware containers
You'll always have easy 'microwave meals' on hand when you do not want to cook–and it goes far towards stretching your food budget!
2 – Pickling
Another way to prolong the life of different ingredients is to pickle them. If you grow a lot of vegetables and don't want them to go to waste then pickling will massively extend their life. You could look into how to make pickled red onions, pickled garlic, chillis, even carrots can work well!
These sorts of things make interesting gifts for foodies. Plus, you can also stash them away in your storage cupboard to liven up all kinds of dishes throughout the year.
3 – Jams, jellies, and chutneys
Do you have an abundance of fruit that you don't want to go to waste? Jams and jellies are the perfect solutions to this. Huge amounts of fruit tend to make modest sized portions so even if you have far more than you could possibly eat raw, chances are you'll easily get through the jam. And since it has a long shelf life, there's no rush to eat it all right away.
If you grow fruit and always have too much then what better way to utilize it. If you're more of a savory person then chutneys which you can make from various vegetables can be served up with things like cheeses. You found a great way to make that food budget go even further!
These goodies make great homemade Christmas gifts for people!
The Bottom Line: Stretching Your Food Budget Saves Your Cash and Your Environment
Developing the habit of using all of–or learning to preserve–your grocery haul does more than aid in stretching your food budget. While it's great on helping you to keep cash in your wallet, you will also contribute to a better environment.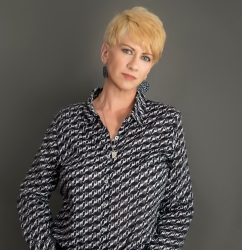 Latest posts by Deborah T
(see all)