If you want to modernize your bathroom, one of the numerous alternatives is to customize your bathtub or shower stall. Shower doors assist to drastically improve the appearance of your bathroom in a short period of time and at a low cost. Whether you're simply sprucing up your bathing stall or rebuilding the entire room, this is an option you should definitely consider.
So you might also then question whee to find durable but cheap replacement shower doors. Where do you make that purchase? How do you measure for the correct size? Can you order online? Can you install the new units yourself?
By the end of this blog post, you will know:
How to measure for a replacement door set
The most frequently sought after styles
The advantages of purchasing online
How to measure the shower area?
Many firms allow experienced staff to work with you to design and install the custom shower doors in your house to appear exactly how you want them to. The natural first step is to decide the appropriate door size for your shower. Before you start shopping, be sure you have the correct measurements.
Width: Measure the width of your shower from wall to wall in 3 locations: the top, middle, and bottom. These dimensions are subject to change. As your "width" measurement, choose the biggest measurement.
Height: Measure the height of your shower from top to bottom. Measure from the top of the shower to the edge of the bathtub if you measure a tub shower.
Three of the most common types of shower doors
Okay! Let us show you some of the common types of shower doors:
1 – Bypass/Sliding Doors
These doors have a sliding path. Sliding shower doors are opened by grasping the door handle and sliding it in either way. Such shower doors are ideal for small bathrooms, as they require less area. Also, you usually see this style on bathtub combination stalls.
2 – Hinge Pivot Doors
Hinge pivot shower doors open into the room in the same way as standard room doors do. These doors are ideally suited for big bathrooms with enough space for the door to swing open, as well as tiny showers with a modest aperture. These doors can also be shut to keep steam and warm water contained within the stall. You usually find these doors in stand-up stalls with no bathtub built into the unit.
3 – Neo-Angle & Corner Doors
Neo-Angle & Corner shower doors are custom-made to fit the unusual design of corner showers. Because of their space-saving design, these shower doors are another ideal alternative for tiny bathrooms. You always find these in a corner, maximizing space!
Tip:
It will be better to add a glass panel rather than installing the whole enclosure. Because a shower glass panel is a fixed piece of glass that goes around the perimeter of your shower, also it would become a walk-in shower at a low price.
Why purchase ready-to-order options instead of custom shower doors?
A whole ready-made shower kit or even a shower door is the best choice to buy rather than customizing it. This is because it would take less time and a lower budget. Thus, you can avail yourself of the most affordable products available. Finally, customizing always proves to be the costliest option.
What are the online order options?
Many online marketplaces exist on which local glass businesses, installers, interior designers, and customers can buy and sell glass, custom mirrors, and other necessary bathroom remodel items.
The bottom line on buying shower doors
As you remove the old door, take note of each step of the process. To hang the new door, reverse it! A self-installation requires moderate to advanced tool skills and aptitude. If this process seems overwhelming, hire a local handyman to help you complete the job.
Your favorite shower doors are just a click away. Online orders might trouble some people because all the sites are not trustworthy. So before you make your online purchase, do your homework. Check customer reviews and star ratings. Email the vendor with any questions to clarify and prevent disappointment. Finally, double-check your measurements and requirements before ordering those new shower doors.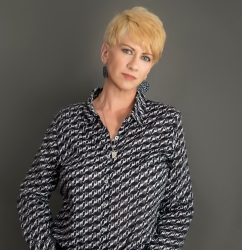 Latest posts by Deborah T
(see all)