Anyone who shops for weekly groceries can attest to the fact that food costs are rising–seemingly by the week!
Do you feel like the same grocery basket of pantry items that cost you $100 a few short months ago now totals about $130? Well, you are not imagining it. The prices are edging up, a little bit at a time.
We need a game plan to control our food costs
We cannot repair what we do not know is broken.
What's even more alarming is that no news outlets are explaining the economic factors in the world causing these spikes in grocery store prices. These things impact staple pantry items, meat, and dairy costs.
No. You are not imagining it.
I did not feel like waiting around to learn why. So I set out to uncover the truth. Upon researching the matter, I found a couple of primary factors that are contributing. These things are beyond our control. But understanding the cause empowers us to come up with a strategy on how to regain control over our family budgets.
Instead of typing out all of my findings into a blog post, I created a 13-minute video showing you the proof behind the escalating food costs.
What do we do?
You'll see at the end of the video, that the DIY Home & Garden team has a two-part plan to help you manage these grocery price increases.
First, Maureen will shift gears, focusing on gardening guides to help you grow more food at your home. If you can cultivate your own produce, then you can save cash on that part of your bill. These savings can offset the cost of goods beyond your control.
Even growing in garden containers or deck pots can be very fruitful (pardon the pun).
Second, I am committing to creating more content on canning, freezing, and dehydrating foods. Mastering these techniques also enables you to take advantage of sale items and help you plan in advance in case the prices continue to rise.
Of course, we are not going to abandon travel, wellness, pets, DIY, or other topics entirely. After all, the DIY projects also help improve your household budget.
One last ask…please subscribe…here is why
Finally, we ask that you subscribe to our newsletter. This option gets you ONLY content related to food–growing, preserving, and cooking. We will not share your data or spam you with other information. Consolidating this list allows us to reach all our "foodies" without relying on multiple social media platforms.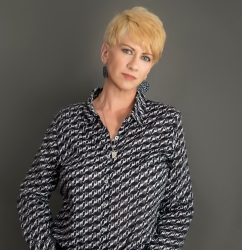 Latest posts by Deborah T
(see all)