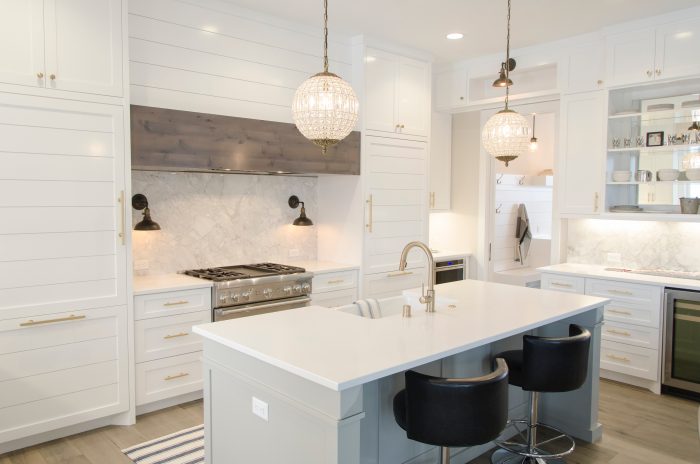 It can be so tempting to attack the kitchen and pour some cash into it for upgrades, but you need to be smart before you get started. The summer is here, and it's time to embrace your home. If you are planning to entertain your friends over the season, it makes sense that you would want to ensure that your kitchen is looking its best.
Luckily, there are plenty of ways that you can entertain your friends and have a kitchen to die for while you're doing so. Let's take a look at five things that you need for your kitchen right now to upgrade it perfectly.
5 SMART KITCHEN UPGRADES
New Lighting
A kitchen should look practical, inviting, and be brightened up by as much natural light as possible. However, sometimes you need an additional hand, particularly in the evenings! New lighting is the best thing that you can add, from pendant lights to strip lights that make your kitchen shine bright in the evening.
Your lighting in your kitchen can make it look entirely outdated, so make sure that you choose the right type of lighting for the room you're working on.
New Appliances
Whether you are looking to upgrade just a few, looking into getting professional kitchen appliances for your kitchen not only upgrades it, but it creates a talking point for your guests. Impress your friends and make working in your kitchen far simpler with appliances that are brand new. If you're updating the whole thing you may as well get the new ones on the market for a better cooking experience, right?
Countertop Swap
The whole of your kitchen can be completely transformed when you upgrade your countertops. There is a large amount of space taken visually with the counters that you work on and swapping them for a completely different material and look. You can easily find the right surface to match the kitchen that you already have, giving you plenty of options to pick from.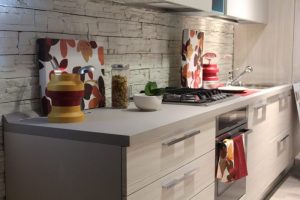 Backsplash Upgrades
Tiled backsplashes are the rage at the moment because they are far easier to maintain than a painted wall behind a work zone. Sink splash can ruin wallpaper and paint, so a tiled backsplash is ideal.
If you're in the process of updating your kitchen, replacing the tiled backsplash is just part of the package of an exciting kitchen upgrade. White tiles will always remain fresh, so if you are looking to update your kitchen and make it look wide open, then consider white for your backsplash.
New Stools
That breakfast bar that you love so much? Consider upgrading the stools. Everyone ends up in the kitchen for drinks, conversation, and simply to hang out while you cook or bake. Barstools are mostly used to house the guests that you're planning to entertain, and the best thing that you can do is to upgrade yours to keep up with the wear and tear. This could be a transforming kitchen upgrade for your home!
The Takeaway on Kitchen Upgrades
Kitchen upgrades may be in the cards for you. That's great! However, plan your spending carefully and choose those upgrades that will add the "wow factor" to your home.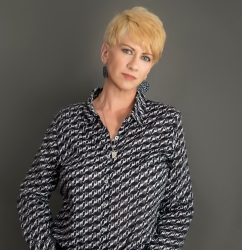 Latest posts by Deborah T
(see all)