You see the Keurig Coffee maker advertisements online as well as on popular shopping sites like Amazon. They seem like a good idea. After all, you get a hot cup of java in just over a minute. Maybe you even tasted a cup and enjoyed it.
But you might still wonder if the Keurig Coffee Maker all that it promises? After all, it comes with a price tag attached that's significantly higher than the automatic drip coffeepots you find at the local mega-stores.
Like everything, you can find both pros and cons inherent in this machine. So rest assured—you are doing the right thing by doing a little bit of online research before you fork over your hard-earned dollars on the Keurig machine. People have many different reasons for enjoying single-serve java.
I did an extensive amount of online research. Plus, I previously owned a Keurig model and have first-hand experience with the device. So today, we will consider both the pros and cons of these machines.
The Line Up of Single Serve Keurig Coffee Machines:
This manufacturer offers several models of coffeemakers to suit different needs. From the small single-serve mini that's excellent for a teeny apartment to the elite maker with a large water reservoir, you have many options.
Here are the three best Keurig models (ie, top sellers):
1 – Keurig K-Mini Coffee Maker, Single Serve
The Keurig K-Mini spans less than five inches across, making it the perfect choice for a tiny kitchen or apartment. The reservoir holds only enough water for one cup at a time.
Features:
5" wide
Brews 6 to 12 ounces at a time
Auto-off function clicks off your coffeepot after use to conserve energy
Holds water for one cup per cycle, so it requires fresh water every time
Tall enough to fill your travel mug for your commute
Comes in many fun and fashionable color choices
Weighs only two pounds, so it is
easy to stow away
2 – Keurig K-Classic Coffee Maker Single Serve K-Cup Pod Brewer
If you have more than one person fixing coffee, the larger water reservoir on the Keurig K-Classic Single Serve Pod Brewer will serve you well.
Features:
Brew multiple cup sizes – 6, 8, 10-ounce cups
A generous 48-ounce water reservoir enables you to brew approximately six of coffee before refilling the tank
Easy to use buttons allow you to use it almost right out of the box
Automatic descaling feature helps you keep your brewer clear of minerals and extends its life
Auto-off feature shuts down the brewer after two hours of inactivity, saving you money (and worry)
Available in color choices of black or red
Tall enough to accommodate your commuter mug
3 – Keurig K-Elite Coffee Maker, Pot Brewer with Iced Coffee Function
If you crave iced coffee, consider the added value you will receive from the Keurig K-Elite Coffee Maker. This unit is the only Keurig with the brew over ice function.
Features:
Extended range of cup sizes – 4; 6; 8; 10; or 12-ounce options
75-ounce water reservoir allows you to brew about eight cups of coffee before refilling
Love bolder flavors? The strong brew button lets you make a stronger cup of Joe
Easy to use buttons guide you to brew your favorite concoctions intuitively
Brew over ice enables you to make coffee shop quality iced coffee by pressing a button
Hot water on demand dispenses hot water for making instant grits, oatmeal, or noodle cups
Available in multiple metallic finishes and colors
Keurig Coffee Maker: Pros
Now that you gained some familiarity with the brand and models let us dive into the advantages of the single-serve coffee brewer lineup.
Pro #1: Hot coffee, on-demand
Nothing tastes or smells more satisfying than a hot and fresh cup of java when you first rise in the early hours of the morning. With a single-serve coffee brewer, you can have that freshness all day long at the touch of a button.
Pro #2: Many flavor choices
Whatever flavor profile you prefer, you will be sure to find a K-cup to suit your tastebuds. Many top coffee brands make K-cups available, including the following national brands:
Caribou Coffee
McDonald's
Seattle's Best
Dunkin' Donuts
Original Donut Shop Coffee
Small and regional roasteries also pack k-cups, thanks to the popularity of the trend. My personal shout-out goes to North Carolina's Black Powder Coffee Company. They always offer up a tasty flavor of the month in a single-serve format.
Pro #3: Coffee on the go
Whether you take the train, walk, or drive to work, you probably enjoy a hot cup of java on the way. Each of the Keurig Coffee Maker models described above will accommodate a tall travel tumbler. So you can get out of the door with your favorite beverage in hand, saving a stop at the coffee shop along your route.
Pro #4: Save money
Let us expand on pro #3. Not only can you take your coffee along for your commute, but you will also save some serious cash by skipping the coffee shop and brewing at home! A cup at your favorite spot might run upwards of four bucks. But brewing at home might cost you around fifty cents per serving. That saving is an excellent argument for brewing at home.
Pro #5: Less wasted coffee
If you are switching from an automatic drip coffeemaker or a pour-over model, you are probably familiar with the wasted coffee you pour down the drain every day.
By brewing your java on-demand, you don't experience that waste. You are brewing what you plan to drink, nothing more.
And come to think of it, that is an additional way that single-serve coffeemakers save even more money!
Pro #6: Hot water in an instant
As previously mentioned, some Keurig Coffee Makers have an instant hot water button. But even if your model does not, you can make sure the K-cup slot is empty, select a cup size, and dispense hot water. This method is excellent for a teabag, instant grits or oatmeal for breakfast, or instant noodle soups.
Pro #7: You do not limit yourself to coffee only
Many other hot beverage companies now take advantage of the popularity of the Keurig machines. Think hot tea—green tea, chai tea, and orange pekoe are fan favorites. But don't stop there. Think also of spiced apple cider, creamy latte, and hot cocoa. You can find these items on Amazon and have them dropped at your door or in your grocery aisle near the K-cups.
Pro #8: Fast output
Finally, the primary reason that so many opt to brew this way is the fast output of coffee. You can brew coffee from start to finish in under 90 seconds. If your model comes with a timer, you can even program it to heat the water, so it's ready for you when your alarm clock sounds—you pop your K-cup of the day into the slot and press the dispense button.
Keurig Coffee Maker: Cons
Of course, after considering the pros of any decision, you must also weigh out the counterpoints. Let us see the "cons" of this brewing system.
Con #1: Costs more than automatic drip coffee
If you use an automatic drip machine or an old-school pour-over method to brew, you probably buy bulk coffee beans or ground coffee. Each of those options is less costly than a Keurig Coffee Maker. You must decide if the convenience is worth the price for your household's grocery budget.
Con #2: The K-cup is not recyclable
The next con of K-cup brewers versus traditional coffeepots is the fact that the K-cups are non-recyclable.
Some brands are starting to experiment with compostable pods, but until the researchers perfect the technology, plan to toss the plastic cups in the bin with each cup. You might also spend a few dollars on a reusable filter that you can refill with your favorite loose coffee.
(That said, check out Pinterest for some fun craft ideas to recycle the K-cups.)
Con #3: The initial investment is higher than most drip coffeepots
Some might find the outlay of cash for one of these coffeemakers more than they wish to spend to fix their morning cup of Joe. But you know that old saying—where there's a will, you will find a way.
Con #4: Entry-level Keurig Coffee Makers have limited features
The least costly of these units have limited features. You might be able to choose only one or two serving sizes, for example. Or, you might not be able to brew over ice to make instant iced coffee. These units also likely have smaller water tanks, meaning more frequent refills.
Con #5: Not ideal for entertaining a crowd
If you love to entertain friends and family, a single-serve coffeepot might not be the best way to serve a crowd. You make the coffee on demand, one cup at a time. Many Keurig owners use their single-serve coffeemaker to work around this issue daily but keep their old automatic drip unit tucked away to pull out when they are hosting a crowd.
The Bottom Line: Learn the Pros and Cons Before Investing in a Keurig Coffee Maker
A Keurig Coffee Maker is an excellent way to make hot, fresh, and delicious coffee when and how you want it. But before you drop your dough on one, research to see if it will be a good fit for your budget and lifestyle. After all, it's only a great way to brew your java if you actually use it!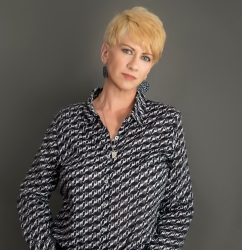 Latest posts by Deborah T
(see all)