Peet's Coffee is a top-selling specialty brand. Once you take your first sip, you will agree that the rich, bold, and complex flavors tantalize the taste buds.
Peet's Coffee is available in retailers and on Amazon. And with the ever-growing popularity of online shopping, why not order them delivered to your door?
The most challenging part of shopping for new coffee flavors is knowing which is best to try. We did the hard work of researching and taste-testing the Peet's Coffee flavors to provide you with our descriptions and honest opinions.
How Peet's Coffee Is Available
Peet's Coffee comes in the three most popular options:
Ground coffee (pre-ground for those who prefer the convenience)
Coffee beans (whole bean coffee, grind them yourself)
K-cups for the Keurig single serve coffeemakers
Occasionally, you will find the pre-measured hotel packets online, as well. However, those come only in limited varieties.
Peet's Coffee: The Seven Best Flavors
Here are our picks for the "best of the best" in the lineup.
#1 – Major Dickason's Blend
First up, we love Major Dickason's Blend. This dark roast coffee is a Peet's Coffee fan favorite and best-seller. Here's what we love about it:
Dark roasted for a full body
Complexity of flavor, with a slightly smoky aroma
Dark but not bitter
Kosher
Available in ground coffee, whole bean, and K cups for the Keurig
If you prefer coffee with rich flavor and a smooth finish, give this blend a try.
Side note: We used this flavor to develop our recipe for InstaPot Iced Coffee Concentrate. Needless to say, we are a huge fan!
#2 – Cafe Domingo
Next up, we tried Cafe Domingo, a medium roast variety.
You know the old song about "easy like Sunday morning?" Well, Domingo means Sunday in Spanish, and this coffee aligns with those mellow lyrics.
Why do we love Cafe Domingo?
Medium roast balances perfectly in the mouth
A pleasing, slight hint of sweet toffee
Clean finish, no unpleasant bitterness
Kosher
Available in k-cups for your single-serve coffeemaker or whole bean or ground coffee for the days when you want to make a big pot
#3 – Holiday Blend
Holiday Blend is another dark roast coffee. Brew this flavor for lazy wintertime mornings, when you curl up next to the fireplace to keep your toes warm.
These are the main reasons you'll enjoy Holiday Blend:
Dark roast coffee with soft edges and a pleasant flavor
Warm Indonesian spices and a Kenyan finish
Velvety mouthfeel
A hint of dark chocolate and candied fruits
Comes in ground coffee, whole bean, and k-cups
Kosher
#4 – Costa Rica Single-Source Coffee
Peet's Coffee embraces the Latin coffee tradition in their Costa Rica flavor, a medium-roast coffee that transports you to a cafe in Latin America.
Why we love Costa Rica:
Single origin coffee: This blend comes from one specific family of farmers. Peet's ethically sourced this coffee from a local Costa Rican farm
Medium roasted or a pleasant balance that feels just right–not too rich, not too weak
A hint of sweet black plum brightens the flavor
A slight kiss of brown sugar warms the soul
Kosher
Pre-ground, with the freshness date stamped on the bag
Costa Ricans follow a long-standing coffee tradition, and this particular coffee will not disappoint you.
#5 – Big Bang
Here is another Peet's Coffee that will certainly please those who love medium roasted blends–Big Bang.
Despite the name tough sounding name, the coffee blend is an incredibly smooth and luxurious treat.
Why we love Big Bang:
Kosher
Medium blend with an exotic note at the back of the tongue as a finish
A refreshing burst of tropical citrus
Available in ground coffee, whole beans, or Keurig k-cups
If you want a brighter, fruity coffee, give Peet's Coffee Big Bang a try!
#6 – Peet's Coffee French Roast
French Roast coffee flavors develop during a long, hot roasting cycle. The result is flavorful, bold, smoky coffee beans that leave a pleasingly tangy bite at the end.
Of course, you will get excellent results if you brew this as it is meant to be–in a French press coffeemaker!
This coffee pairs well with a splash of cream if you wish to mellow it just a bit.
The things we love best about tasting this flavor are these:
Kosher
Rich and bold flavor with a pleasant bite
Mature, complex, and woodsy flavor
Available in k-cups, ground coffee, and whole bean varieties
#7 – Decaf House Blend
We can't have a best of Peet's Coffee round-up without a taste of one of their decaffeinated flavors. Decaf House Blend is made for java lovers who enjoy a nice cup of decaffeinated coffee in the evening.
If you think decaf coffee means "weak in flavor," then you will be delighted to taste this brew for yourself.
We love this product for these reasons:
Decaf but still bold in taste
Complex flavors, light smoke, and a velvety finish
Kosher
Delicious aroma
Available in ground coffee and Keurig k cups
Peet's Coffee: You can buy with confidence–and a clear conscience
Peet's Coffee sources its coffee under the strictest guidelines, responsibly sourcing their coffee beans from farmers.
When you purchase this brand, you are making a positive economic impact in regions where your dollars make an enormous difference–especially in Latin America, where farmers grow Arabica beans.
Once they bring the beans back to the USA, their commitment continues. Coffee is roasted in the US (unlike some of their competitors) using clean energy practices.
These coffees live up to their reputation, so we give Peet's our approval!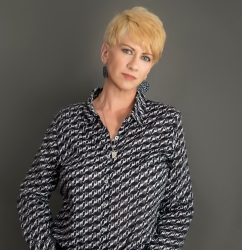 Latest posts by Deborah T
(see all)