There are different styles of tow behind sprayers to accommodate various applications and vehicles. Today, we will look at how your tow-behind sprayer attaches and show you our five favorites.
A trailer model connects to your tractor or ATV through a hitch. A tank attaches to the trailer's frame, and the trailer has wide, air-filled tires to gain traction on loose soil. For tractors, a trailer model is a good alternative, but it also fits with ATVs.
Types of Tow Behind Trailers
Here are three types of sprayers you might find as you browse the internet.
Models of ATVs Some tow-behind sprayers will suit your ATV's rear frame.
They come with simple ratchet-style systems that make installation a breeze. ATV models are standard among farms and smallholdings that don't have access to a tractor and rely on an ATV to get around.
Models without a boom
Models without a boom rely on a spray wand to do the job. A long hose connects the spray wand to the pump. The length of the hose varies according to the model and manufacturer. Models without a boom are ideal for smaller spraying jobs where you don't need to cover a broad field, and they're a good fit for estates.
Models with a boom
These tow-behind sprayers have a boom that stretches beyond the trailer or ATV's ends. It has a broader spraying swath, which allows you to cover larger areas more quickly. For farmers and golf course operators, boom models are the better option.
5 Best Tow Behind Sprayers
After doing the research, we feel confident recommending these units.
1 – Agri-Fab 45-0292 15 Gallon Tow Sprayer:
The top pick for the best model is the Agri-Fab tow-behind sprayer. You'll get a corrosion-resistant steel powder-coated trailer, which will help your equipment last longer. This model comes with 10′′ flat-free tires with a traction tread for loose dirt. You get a 15-gallon tank with a transparent tank so you can see your levels quickly. Because of the collapsible booms, this model has a 7-foot spray coverage. The 5-inch filling cap has a big mouth that makes filling a breeze.
2 – Chapin International 97700N Tow-Behind Sprayer
This model is a top pick for the best pull behind lawn sprayer. A powder-coated steel frame and 10-inch air-filled tires comes with the unit. There's also a 15-foot reinforced hose and a high-pressure diaphragm pump with a pressure gauge. An 18-inch advanced dripless spray wand with locking operation and brass nozzles are included with this model. You get a transparent polyethylene tank with a 25-gallon capacity for quick spot tests of liquid levels and a 25-gallon capacity for spraying 3-acres.
3 – Master Manufacturing SSN-01-015A-MM 15 Gallon Sprayer
This model is a top pick for a tow behind sprayer. The sprayer has a 15-gallon capacity and a vertical and horizontal spray range of 18 and 25 feet. A 17-inch spray wand with brass nozzles and a 15-foot rubber hose are included. This model consists of an ATV mounting kit and an Everflo diaphragm pump with a flow rate of 1.0 GPM. There's compatibility with a boom system, which is sold separately, and you get a vertical spray of 18 feet and a horizontal spray of 25 feet.
4 – Fimco 40-Gallon 3 Point Hitch Mounted Sprayer
This model is ideal for agriculturalists, farmers, and landscapers who want the most capacity and value from their tow behind sprayer. A mounting kit comes with it, allowing for quick installation on any ATV. For spraying the most extensive areas, this model has a transparent polyethylene tank with a 40-gallon size.
5 – Master Manufacturing SNO-11-025D-MM 25 Gallon Sprayer
This Master Production model has a powder-coated steel frame and a stand included. When driving over loose dirt, the hefty 10-inch air-filled tires provide excellent traction.
This model comes with a boom pack, which gives you a more extended scope for praying. With the booms extended, you can spray a swath of up to 7 feet. With a 25-gallon size, this Master Manufacturing model is suitable for covering 2 to 3-acres.
The Bottom Line: A tow-behind sprayer comes in handy for spraying large properties
You might find a tow-behind sprayer handy if you have a large lot. You'll use it to spray large areas such as estate lawns and crops. Using a backpack-style sprayer to spread several hectares will take the entire day. You get a fast and efficient treatment of your property when you use the best tow-behind model. You also don't have to deal with the burden of carrying a container on your back.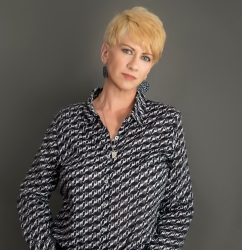 Latest posts by Deborah T
(see all)