Do you neglect your home exterior? If so, you're not alone.
The usual focus of a home owner's attention when trying to make any improvements is its interior. However, it's also vital that every homeowner keeps a well-maintained exterior, too!
Some homeowners overlook protecting the home from harsh weather conditions and lots of other important external factors due to the main focus of improvement being inside. That mistake can eventually lead to unpredictable and unsightly side effects.
Keep It Water Tight
Ensuring that no moisture enters your home is vital. Water damage can cause structural problems, damp or rot that will affect your health, damage to fixtures and electric, and countless other dangerous complications. Sadly, the solutions almost always come with high price tags.
Getting it right in the beginning by using preventive measures should in theory cost you a lot less, especially if you do it yourself. Start by assessing the brickwork across your property. Cracks or tiny holes in walls are some of the most common entrances for water.
By using a specialist sealant paint on the bricks, you can add another barrier between the rain and your living room, whilst still allowing the walls to breathe. If your property has a basement, keep your eye out and check moisture levels regularly, as any rooms underground are prone to damp and leaks.
If your basement is not properly looked after it can lead to flooding, which can be devastating and a very expensive problem to solve.
Check Your Roof Regularly
Your roof is a vital part of the structure of your home. Thus, inspecting your roof for issues should be done annually at the very least, even if your roof is just a couple of years old.
Even by trees touching or leaning against your home, you can encounter all kinds of issues: branches blown by the wind can rip off tiles or smash roofing materials and leaves fill gutters, clogging up the pipework and leading to overflows.
The roof specialists at Rip City Roof Cleaning explain why early detection of issues can prevent additional headaches.
Clogging can also lead to mold unwanted insects such as mosquitoes, so aim to trim back any trees that are getting too close to your home exterior to prevent future issues. The foundation of your property feels a negative impact if you do not place your gutter pipes in the right direction. That condition can cause water to pool around the bottom of your home.
Getting out the ladder to have a look around every now and again will help you in the long run, as if you discover any problems, you can take steps to repair the damage as soon as possible before it gets out of hand.
Even replacing broken tiles can be simple to do with a little practice, but if you do not have the confidence or experience its best to get a professional to assess the situation, as it can easily become dangerous.
Trapping Heat Inside
Although you may not be able to see insulation, it is one of the most important aspects of your house. Insulation acts as a way of keeping cold air outside, and warm or hot air inside – basically reducing the exchange of heat (and your energy bill). Keeping your insulation in good condition is essential, especially in any lofts or top floor rooms.
Unfortunately, heat commonly escapes from your home through doors and windows, which are harder and more costly to insulate. Check the caulk regularly both inside and outside your windows, as even a tiny tear can alter the temperature of your home by several degrees.
If your property has any fireplaces, regular cleaning and maintenance is crucial – despite their purpose being to increase heat, they are essentially another doorway to the wind and rain outside.
Regular use of a chimney sweep helps to ensure safe ventilation, solutions or repairs for any issues that may be found, and an aid in stopping warm air escaping from your home.
Give the Home Exterior A Fresh Coat Of Paint
After a few years, paint can become chipped, worn away, and covered in unforgiving dirt. A fresh coat of paint can give your outside walls a new lease of life. And, it is one of the easier tasks you may be able to complete yourself.
Opting for a color other than a bright white is a smart choice, as it usually shows even the smallest speck of mud and can be almost painful to the eye when doused in sunlight.
Preparation is key during this process. It is wise to begin by washing the surface with a brush to rid the walls of cobwebs, mold, and other dirt. Use newspaper to cover the pipes or surfaces you don't want to get any paint on. Two coats of paint are usually required, but the finished product will be worth all of your hard work.
Why Is the Home Exterior So Important?
There are so many benefits drawn from keeping your property's exterior well-maintained. After all, it is your only defense from the elements battling outside. Do small but regular checks on your home for signs of wear and tear. This practice empowers you to catch anything before it becomes a real problem.
Tackling issues early on helps to keep unwanted costs to a minimum. Plus, it allows you to get an opportunity to learn new skills by being able to carry out some simpler tasks on your own. Not only is it beneficial for you as a resident or property owner, but it also adds value to the house itself by giving more curb appeal to potential future buyers.
Only your family and guests see the interior of your home. However, the rest of the world sees the outside as they pass by your property. Exterior aesthetics are the first thing a possible buyer will see when they arrive at the property. Therefore, ensure that your home is in excellent shape. Even small changes will make a difference!
Whether your end goal is to sell your property or live there happily with your family, it's crucial that it is well looked after. By following these steps, it should make the process more enjoyable and accessible to the novice home-improver.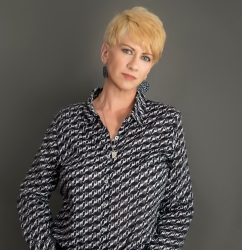 Latest posts by Deborah T
(see all)