It's important for everybody to have time away from the stressful things in their lives. But putting leisure time on the back-burner is too easy. Especially if you're always busy with looking after work, the house or the kids. You may have dreamed of your own man cave. On the other hand, you wonder how on earth you will find the space for it. If so, then you might want to consider these four tips:
RELATED POST: A Wonderful Workshop: Totally transforming your garage or shed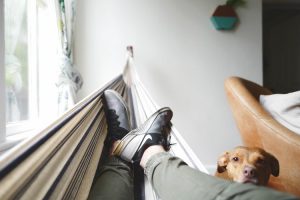 4 Tips for Creating a Man Cave with Limited Space
Be creative
You might have visions of a vast space. For example, one stocked with a pool table, a huge flat-screen TV and your own personal bar. But the reality is that most man cave enthusiasts will have to make do with much less. Realistically, you don't need a whole basement to create your own man cave: you just need a designated space.
Perhaps you have a closet you can clear out and repurpose? Maybe you don't use your garage except for storage. Then you can make room if you put your spare tires and rusty bikes elsewhere. Afterwards, all that's left is a paint job, and you can transform your garace into a decent room.
You might even have a spare room that you can redesign with a fold-out bed, to be used as a guest room when you have people staying and as your man cave for the rest of the time. Think outside the box. You might not have a room to spare. But you might be able to do some construction and create yourself an alcove. Or, alternatively, an inset closet in a preexisting room.
Repurpose an old shipping container
One of the easiest ways to create an extra room is to buy a pre-existing structure: repurposing an old shipping container will help you create your perfect man cave. Versatile and sturdy, shipping containers can be used as personal spaces for all sorts of purposes. For instance, yoga studios, home gyms, or simply extra rooms of your choosing. Why not choose one for your new man cave? Not only will using a shipping container give you a sense of peaceful respite from the rest of the house, shipping containers are the perfect size for a fully-stocked man cave. Forget construction – all you'll need to do is decorate and have the container wired for electricity, and you'll have the ideal man cave on your hands.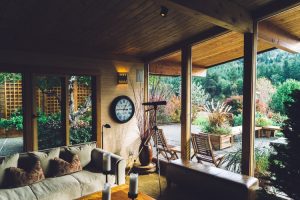 Choose your furnishings wisely
When you have limited space, it's necessary to choose your furniture and other items with care. Very large sofas and other unnecessary furniture will only leave you resentful, as they'll take up too much of your precious space. Every man is different, but there are some key items that would be at home in most man caves, such as a quality TV, mini-fridge, and recliner. Depending on your personal taste, you might like to substitute these items for something more relevant to your own life. Whatever you choose, measure your space before committing to furniture or other objects.
Add a personal touch
You can start with a generic man cave, perfect for the average man, but the step of decorating your man cave should reflect your own preferences. Having even a small place to spend time will feel like relaxing in an oasis if it's uniquely yours. Decorate your man cave with your favourite posters or paintings and add any ornaments or objects that make you feel at home.
Every man deserves to have his very own man cave, so don't let the lack of a large space stop you from creating yours. Search your home for any spare space that you can repurpose as a man cave so you can create yourself a well-deserved place to unwind!
---
Author Bio: Johanna Cider is a New Zealand-based writer who is passionate about home design and organization. When not browsing her extensive library of design books for inspiration, you'll find her spending hours in home design stores, planning her next DIY projects. Find more of her work here.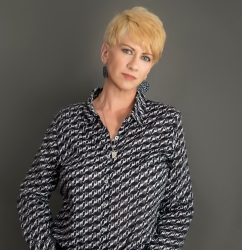 Latest posts by Deborah T
(see all)