The time is now to work on these 7 smart DIY projects to prepare for hurricane season. It's fast approaching. The official date that marks the start of hurricane season is June 1st. It ends on November 30th. For those six months, those of us who reside in the southeastern United States and the surrounding islands keep a keen eye on the weather.
RELATED POST: How to Protect Your Home During Rainy Season
This article isn't about water storage or food preparation for a storm. That's coming in a separate post in a week or two. This post is about what DIY projects you can do to make your home more physically secure during a hurricane.
Why We Stay During Hurricanes?
Some wonder why we stay in the path of hurricanes. "Why don't you leave?" they ask. The simple fact is that unless I am in the direct path of a Category 5, I'm staying in my home.
My excuses for staying are countless. If I leave, my home is subject to looting. It's expensive to find a hotel room to take my dog and the emergency shelters don't allow pets. I could lose everything I've worked so hard for. It's difficult to predict how far to drive to be "safe." And, I don't know when–or if–I will be able to return home.
So, we plug away at a seemingly endless list of DIY projects to prepare our homes for hurricanes each year. Most years, we have been lucky in my part of North Carolina. We sit in a low-lying semi-coastal area adjacent to Albemarle Sound and have had many near misses in recent years. However, Hurricane Matthew caused massive flooding and such extensive damage here in Bertie County in 2016 that we still have families making repairs almost two years later.
I guess the real reason we sat out Matthew in our little house was this. My husband loves living here in Bertie County. He was raised here, graduated from high school here. After many years "away in Raleigh," he decided to return here. I'm a relocated Pennsylvania Yankee, but I have also learned to love the area. If I have to sit out a hurricane, there's no place I'd rather do it!
The Unpredictability of Hurricanes
Hurricanes are so very unpredictable. While the path of the storm is usually well-predicted, the other hazards are not as easy to foresee. In addition to the torrential rains and high winds, hurricanes can cause other hazards. Downed power lines, tornadoes, flooding, lightning strikes, falling trees, and hail are all possible complications.
So while the forecasters are telling us a storm is headed our way, we start to prepare for a myriad of possibilities. You don't know if you will have a few hours of rain and wind or days without water or power. Preparation is key.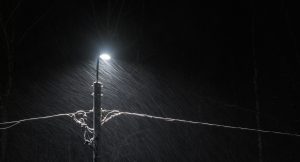 7 DIY Projects to Prepare Your Home for Hurricane Season
1-DIY Window Protection
Have you ever turned on the evening news and seen local home repair stores wiped clean of all plywood? Those images are the result of last-minute "shuttering" to protect homeowners' windows.
Homes used to have real, working shutters. Today, builders equip fixed shutters on homes to give a nice appearance.
The problem with that is they don't close off to protect your windows.
Trees and flying debris are a real possibility during a hurricane. This means that shuttering your home ahead of a storm will be a priority.
Purchase the materials and build your own shutters before you need them! Visit your local home improvement store and purchase 5/8″ thick plywood. Measure each window and allow for 4″ of clearance around the window. Give them a quick coat of water sealant or exterior paint to help them repel moisture and to help preserve them until they are needed.
When a hurricane is approaching, use screws 12″ apart to screw them into your home.
The benefits of preparing these shutters early:
You won't be paying higher last-minute prices
Avoid scrambling to find in-stock materials
It's possible you'll save on material costs because you have time to measure windows rather than just slapping them up at the last moment.
We store ours under our crawlspace as houses here in Bertie County don't have basements. I suggest you lie them flat with heavy bricks on either end. If you don't have a crawlspace, try the floor of your attic or the eaves of your garage. They are flat and really don't take up much room.
2-Hurricane Tie-Downs for Your Sheds or Barn
If you have outbuildings like a shed or barn, especially one that was delivered on a rollback truck, take a few dollars and invest them in hurricane-zone tie-downs.
Hurricanes often produce tornadoes strong enough to lift houses let alone your shed! In addition, wind gusts of up to a hundredmph can flip your building on its side. Installing a tie-down system will reduce.
This system is so easy to use. A corkscrew system twists over a foot into the ground. You cut the cable and feed it through the eyes of the corkscrews and clamp them into place. Simple and effective. For very little money, you protect your shed and contents.
This is a quick DIY project that will take you almost no time to take care of!
3-Tune Up the Chain Saw
This a scary, sobering thought. People have died, inside their own homes, of drowning because they couldn't escape rising floodwaters inside their houses. Why? Because a tree blocked them in. During a hurricane, you are responsible for your own safety.
In my corner of North Carolina, we are surrounded by extremely old and tall pine trees with very shallow root systems. It's a dangerous–even deadly– combination
May is the time to fire up your chainsaw. Make sure it starts. Oil it. Sharpen the blades. If any repairs are needed, the time to make them is now. This allows time if you need to order parts.
If you own an electric chainsaw, upgrade to a gas-powered model. The electric ones won't do you any good during a power outage and the battery ones don't have the power you might need.. When Hurricane Matthew came through, my husband put his chainsaw right inside our back door so it would be handy just in case. While we never did need it that night, it was good to know it was there!
4-Inspect & Prune Your Trees
Now that you've tuned up that chainsaw, walk your yard and inspect the trees. Look for:
Dead or dying branches
Dead trees
Trees infested with bugs or rot
While pruning dead branches is an afternoon DIY project, it might not be in your comfort level to take down dead or diseased trees. In my case, my husband is a farm boy with a lot of tree removal and lot clearing experience. He has the knowledge to make this a DIY project. Call a tree removal specialist now for assistance.
Also, don't attempt to prune trees near power lines. Ever. Call your power company. I did this and they sent a worker out to cut down a dead tree at no charge as it was determined to be in danger of falling onto a power line.
5-Make a Home for the Gnomes
As regular DIY Home & Garden readers know, I love making new things for my gardens. I have terra cotta planters, an upcycled bicycle, a restored mule plow, vertical planters, gazing balls, a gas grill, and a gnome or two hanging around my yard. Not to mention, I have an open-air she-shed filled with small tools and even more stuff!
In a hurricane, these innocent objects can be destroyed in an instant at least. At most, they can become WMDs hurtling through the air causing big damage to life and limb.
I spent some time a couple of weeks ago taking a hard look at all the extra pots that I know I will really never use. They were donated. I made space in the corner of our barn to add emergency storage and a small shelf. Should the need arise, I have a designated place to store all my patio treasures out of harm's way. I know that, eventually, I will fill that space back up. But for now, it's designated for safety for my garden items when a storm approaches.
6-Install Gutter Guards
Your home's gutters serve an important role. They keep the water that rolls down your roof funneled away from the foundation. This system ejects the water safely away which prevents erosion of the soil, damage to the foundation itself, and roof damage.
When your gutters get clogged with leaves or debris like pine cones, they can't do this job efficiently. Installing gutter guards is an easy DIY project that any homeowner can complete in just a few hours.
I haven't completed this task myself. I have been researching and like the concept of the GutterBrush Gutter Guard system. It's easy to install with no tools needed. It's a large cylinder-shaped brush that fills the gutter. The tines are large enough to allow rain to pass through and keep out leaves and debris.

7-Clear Your Storm Ditches
I'm going to be very blunt. This is a DIY project that sucks. Of all the yard work here, this is the worst!
Technically, the storm ditches are the responsibility of DOT. While we can call them and they will clear out the culverts under the driveways, they are not going to come every time litterers fling fast food bags out the window.
About every two weeks, we take a trash bag outside and clean up the ditches. We rake up trash, storm debris that collects, mud, leaves, and whatever else is in there. We bag it up and haul it away.
This allows the stormwater to run away from our yard quickly so we start to dry out after a storm. This isn't just a hurricane season thing. We do this year-round because we want our yard to look nice and we get a lot of rain in the winter, also.
The Takeaway: Hurricane Preparation is Vital to Your Safety
In the end, the time you spend working to prepare your home for hurricane season will save you worry and stress when (and if) a hurricane approaches the coastline. In addition, it will save you the cost of higher-priced items when a storm is predicted and from the risk of the local store running out of materials.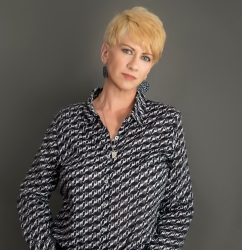 Latest posts by Deborah T
(see all)