Creating a great patio room takes planning. Every garden is different. Besides that, each person will have a slightly different idea about what a great patio room needs. This makes it important to consider what you will use your space for, and how best to maximize your new garden room. Does it need to be positioned to maximize the sun? Are any areas of your garden overlooked? Would it be better close to your house or further away?
These questions and more need to be considered. Following the tips below will help you to create your perfect outdoor escape.
How much of a patio room do you want?
A garden room can be anything from a high-class conservatory to a bit of raised decking under a tree. Some people opt for a pimped out shed while others prefer a gazebo. There are a plethora of custom-built options too. Your choice will be dictated by how you wish to use the space and your budget.
Is your patio room going to need lighting, heating, power points, or storage? Answering these questions before you embark on your project will help you to be prepared and avoid any potentially costly hiccups.
Bring the outdoors into your patio room
A great garden room should integrate into your garden, not stand out like a sore thumb. You can use complementary materials and plants that match those already found in your garden. Consider the color scheme and fabrics you intend to use to keep the flow going.
This will help make your garden room fit seamlessly into your outside space and help a conservatory to act as a bridge between inside and out. If you're building a conservatory consider matching the windows and doors to those already on your home, or if your current ones are well worn, replacing them all at the same time to maintain the look of the rear of your house.
If your structure is permanent then don't compromise on quality. Using professional contractors will ensure you not only get the best materials and a quality installation but that you maximize any value added to your property. You'll get the best possible view too.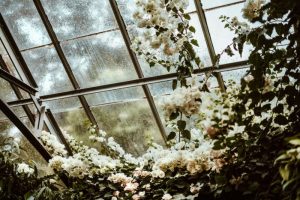 Add creative features to your patio room
An outdoor space allows you to be more creative with your choice of patterns and colors, as you'll have a greater range of surrounding colors and shapes to compliment it.
Use bold and exciting colors and patterns to add vibrancy and energy to a space. On the other hand, darker luxurious colors add a touch of class and a relaxing feel. Not all features have to be permanent. An outdoor rug or some throws and soft furnishings can add a touch of luxury when you want to use the space, and then be tucked away somewhere dry at wetter times.
If your space is going to include lighting, then you can use them to add a touch of style and draw the eye. From fun fairy lights to carefully placed LEDs, investing a bit of time into planning your lighting could be the best decision you make.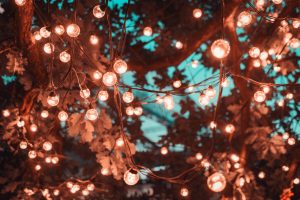 Heat your patio room in style
If you're going to use your patio room into the evening, or at any time when the weather is less than perfect, then an efficient source of heat should be considered. The best option for most conservatories will be to extend your homes heating into it, but that doesn't mean you have to use the same radiators. Select a stylish radiator that fits the style of the room.
An outdoor space will be better served by a patio heater, fire pit, or a proper fireplace with a chimney. The best one for your space will partly depend on the size and style of your area. A large brick fireplace can double as an oven or BBQ if constructed with this in mind. Patio heaters can be the easy option, but gas bottles can be expensive and less environmentally friendly. Fire pits can be mesmerizing but harder to control. Go too big and you'll burn through wood at an expensive rate.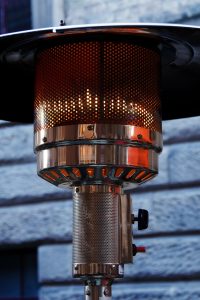 Blend it all together
While each of these points is important in its own right, making sure they all complement each other will ultimately decide how successful your garden room is. Your garden room should feel like somewhere in-between your home and garden. So feel free to combine the best elements from both to create a space you love and use. With fabrics, soft furnishings, paint, ornaments, plants, furniture, and decorations, you have no shortage of ways to link the different aspects of your outdoor space together.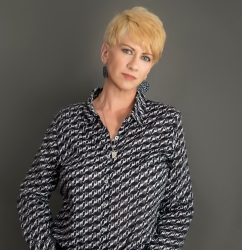 Latest posts by Deborah T
(see all)