House cleaning, from top to bottom, is usually a big job we save for the weekend. It can take a whole day to get through, or an entire morning on your day off. Therefore, it's something we can love and hate in equal measure.
But being able to clean up your living space, and keep it tidy and hygienic for your health, doesn't need to be a tricky process. It shouldn't be either! It should be something we're all capable of doing, because of the amount of accessibility we grant ourselves when it comes to breaking out the dusters and the bathroom spray.
Not only that, there's always a peace of mind that comes from knowing that your home is ready for pop-in visitors. And a messy home never makes a positive impression.
So, here are just a few ways you can change the demanding process of keeping your house clean into one that's a lot easier to keep up with!
Straighten Up As You Go Along
If you take just a few seconds here and there to clean up as you go, and you instill that value in your family as well, then it's going to be a lot easier to do your whirlwind clean at the end of the week! For example, making your bed as soon as you wake up, or picking up clothes off the floor as you pass them, rather than leave them.
Little activities like these keep the bed neat and tidy, keep fluff and grime off of the floor, and make sure the laundry is all ready to go when it's time to put a wash on. These habits mean you'll spend less time vacuuming the house through, less mess to move out of the way (no chance of smelly socks kicked under the bed!), and a bed that's going to look comfy, clean, and enticing no matter when you look at it.
And it sets a good example to the kids as well if you have them. In fact, you'll be able to show them an easier way to get their chores done: you do them ahead of time! It'll take less mental energy off of you as well, as you won't have to block out a weekend to try and rope everyone in to clear up.
The reduced clutter will make you feel organized and ready to tackle your other chores.
Hook Up a Vacuum
If you can hook up a vacuum in your house, you're going to find it a lot easier to whip a pipe out to get rid of some mess from the floor. You won't have to spend a lot of time and energy struggling to get the vacuum out of a cupboard, and you won't be needing to replace your model every couple of years or so.
This means a central vacuum installation might be a lot cheaper for you, as well as a lot more accessible. If you don't like to use mini vacuums that you have to constantly charge (and lack the power of a real vacuum), then an internal system could be a good choice for you.
Cleaning your house doesn't have to be a tricky and overly laborious activity, and even just little changes can have a lot of impact.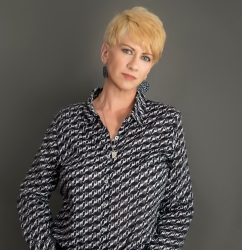 Latest posts by Deborah T
(see all)