2017 is coming to a close, and we are ringing in 2018! I'd like to take a quick moment and wish our readers a Happy New Year!
2017 brought a ton of growth to our blog. We are thankful to each and every one of you who read and shared, subscribed, or shared us on your social media platforms. Without your ongoing support and friendship, we would not have achieved the growth.
Needless to say, we hope you continue to follow us in the upcoming year and beyond. We commit to you that we shall continue to deliver you excellent content that's relevant to your lifestyle. And, we will keep our spirit of fun and creativity.
In addition, we invite you to continue to contact us (via Facebook) with content suggestions, topics you'd like to learn about, or to submit photos of your own recipes, gardening efforts, and DIY projects. We always love hearing feedback from you. And, more so, we enjoy seeing all those photos!
Please keep safe and enjoy the New Year. We hope that 2018 will be prosperous for you and your family and bring you new opportunities!
Happy New Year! And, please join DIY Home & Garden on Facebook for fun conversations in the upcoming year.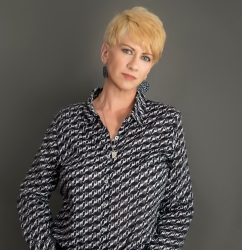 Latest posts by Deborah T
(see all)