I recently read an article about the Christmas Carol, The 12 Days of Christmas. A bank did a study of the economics of this gift. Do you know that it would cost over $30,000 U.S. Dollars to give this gift today?
And let's look at the practicality.
In the song, the "true love" gifted the gift of 23 birds. Yep. Do the math:
7 swans swimming
6 geese laying
4 calling birds
3 french hens
2 turtle doves
1 partridge
I don't know about you, but I would be irate with the person who gave me 23 birds.
RELATED POST: How to Find the Best Christmas Deals in December
Seriously. So as a gift to myself and my right-hand-gal and contributor Peculiar, I am giving my own version of the "12 Days of Christmas." We will be taking 12 days off. From December 20th through January 1st, we won't be posting.
Our 12 Days of Christmas
I know it sounds all wrong. Just when all the other bloggers are making great use of Christmas content, we are gearing down.
You see, both Peculiar and I observe Christmas. In fact, it's the most important birthday to celebrate every year, in my opinion. And Peculiar? Well, she's a preacher's daughter and a school teacher. So it goes without saying that Christmas is sacred to her family. She enjoys, above all, spending time with her family and seeing her students' faces light up in anticipation of school break.
So during the week just before, and just after, Christmas, DIY Home & Garden will be on a well-deserved Christmas break. I hope that during my time off I can complete and photograph several DIY projects to share with you in the New Year.
On Peculiar's time off…well, I don't really know what she will be doing. But there's one thing I'm certain of. She's quite relieved that I didn't send her 23 birds. They'd definitely overcrowd her apartment!
Merry Christmas!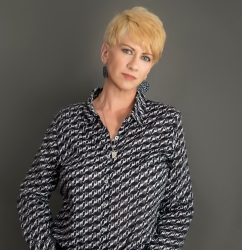 Latest posts by Deborah T
(see all)